Here's a video that will warm your heart and make you once again appreciate how dedicated our friends in blue are to making life better in the community.
Braden Hubbard of Yukon, Oklahoma, was turning three, so his mom Terra sent out about 60 to 80 invitations for a birthday party. Unfortunately, Braden has autism and that, in Terra's mind, led to everyone declining. "I'd get, 'Oh I can't come', 'Oh this just came up,'" Terra said. The net result was that no one was coming.
That's when the Yukon police department got an anonymous call that something was wrong at the Hubbard house, which led to a visit from Capt. Matt Hofer. When Terra answered the door she was a bit shocked, but what happened next was not what she was expected.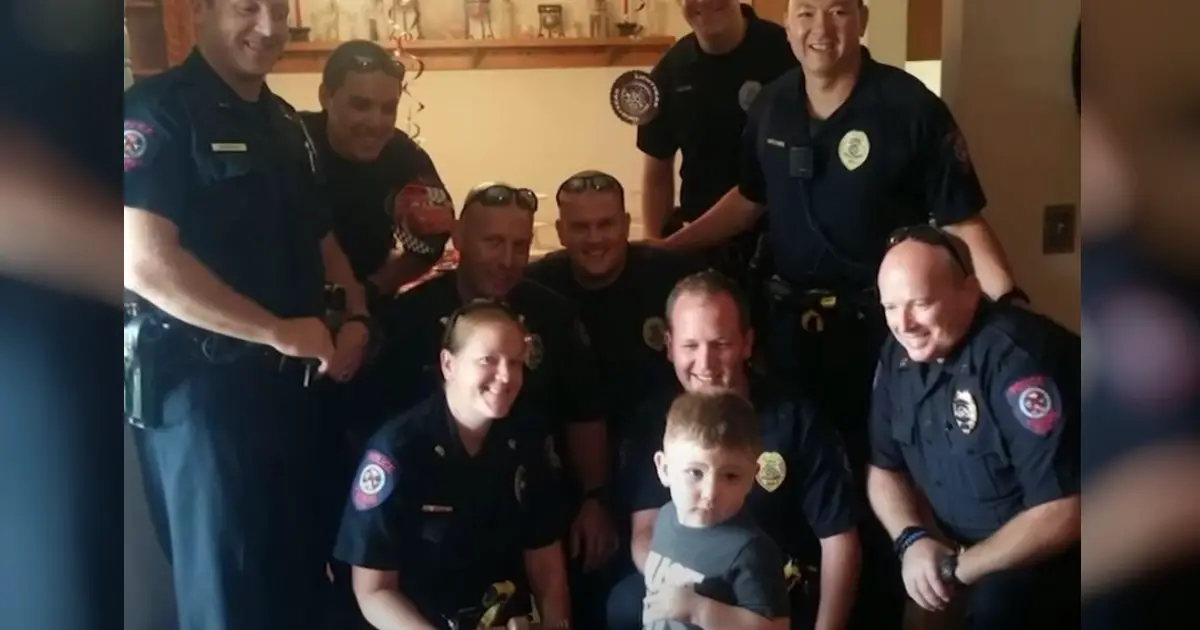 Hofer, a 17-year veteran of the Yukon force, let her know the police were there to help: he asked if the police could attend the party. And attend they did: cop after cop arrived and made Braden's party a success. Terra was more than grateful to Yukon's Finest for their kindness.
This is one of the most heartwarming things on the internet. Watch the full video below!
Please SHARE with your friends and family!