There is more than one way by which the internet keeps us connected. But one of my favorite ways is the challenges that come every so often. And Blanco Browns hit "The Git Up" has raised the roof! And our law enforcers have taken a liking on the song which gives instructions on how to dance. But in this video, cops are having a dance-off when someone crashes the party!
The story starts when cars from the Yuba City Police department And Sutter County Sheriff's Office run into a parking lot. No one wants to let go of their spot. So, they battle it out by doing the Git Up Challenge! All the dancing members of the sheriff and police department gather up and get loose. But wait, a member of the police joins in that no one was expecting!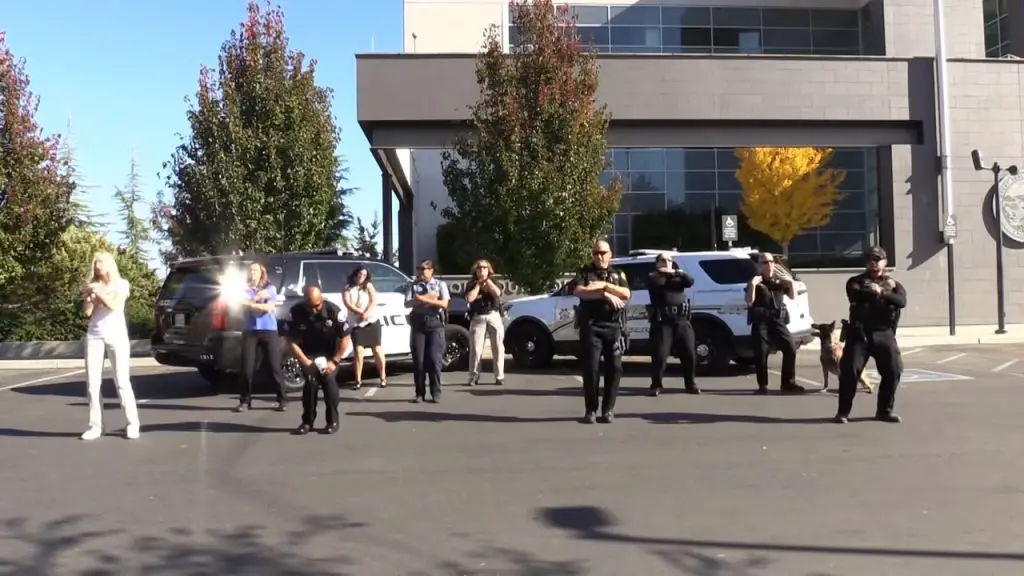 It's a canine from the police department! While everyone's dancing to the instructions of the music, it looks like the cute pooch just stumbled upon them. However, the German Shephard does it's best and even gives the most adorable spins!
Furthermore, the smooth moves of both the police and the sheriffs steal the show. And like they say in the end, the spirit of working together is what matters most! Watch the full video below and please leave us a Facebook comment to let us know what you thought!
Don't forget to hit the SHARE BUTTON to share this video on Facebook with your friends and family.