This is how a simple recipe can be of so much use to you. You will love how easy it is to make this apple pie. When you think of people who bake an apple pie, you may assume that it is going to take them a lot of time to do so.
But trust us, this is not always the case. You can simply just have the patience level of cooking for a few minutes and still make this.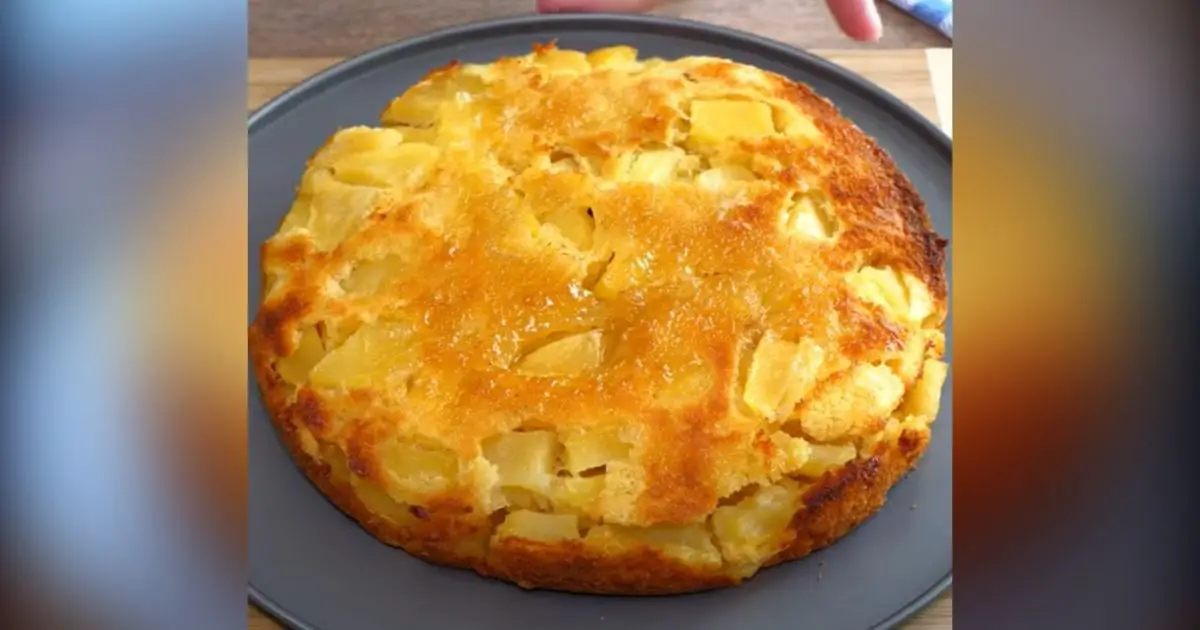 You will need:
8-inch round baking pan
3 medium-sized eggs at room temperature
1/3
 a tablespoon or 8 grams of vanilla sugar
2/3 cup + 1/3 cup or 150 grams of flour
2 teaspoon or 10 g baking powder
cup or 75 grams of sugar
1/3 cup or 100 g melted butter
3 fresh apples
3 tablespoons of sugar
Cinnamon powder
Very easy! Watch the full video below!
Please SHARE with your friends and family!