Pies and cakes have been around for centuries, with early evidence of their existence dating back to the ancient Egyptians. The Egyptians were known for their skill in baking, and likely created the first pies and cakes out of a combination of nuts, honey, and spices.
As time passed, the Greeks and Romans began to add dried fruit and other ingredients, leading to the development of the sweet pies and cakes we enjoy today. During the Middle Ages, pies and cakes began to appear in Europe, with recipes becoming more elaborate as bakers added new ingredients and techniques. By the 18th century, pies and cakes were a popular treat in both Europe and the United States, and continue to be enjoyed worldwide.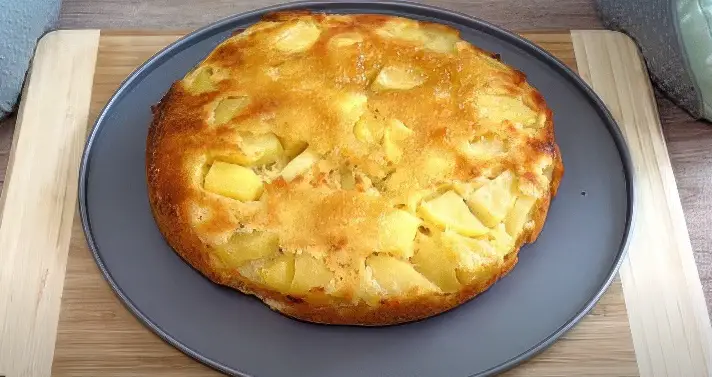 If you think about making an apple dessert, most of us think of apple pie and that requires a lot of time. Even if you use pre-made pie crust, you have to do quite a bit of work. If you want an apple dessert that's simple, you will love how easy it is to make this apple cake. You will need:
3 medium-sized eggs at room temperature
1/3 cup (75g) sugar
1 tablespoon (8g) vanilla sugar
1 cup (150g) flour
2 teaspoon (10g) baking powder
1/3 cup (100g) melted butter
3 fresh apples
Topping: Cinnamon and sugar to sprinkle
Very easy! Watch the full video below and please leave us a Facebook comment to let us know what you thought!
Don't forget to hit the SHARE BUTTON to share this video on Facebook with your friends and family.