It used to be that every year, Budweiser would make a Super Bowl ad featuring one or more of its iconic team of Clydesdale horses. They were usually funny but, every once in a while, they were inspirational instead. Except for two: 2002, just four months after the 9/11 attacks, and this one in 2011, ten years after the attacks.
The 2002 ad entitled "Respect" ran once and only once, during that Super Bowl. Budweiser announced that it was not an advertisement to make money but was instead a singular tribute to the lives lost and families devastated by that tragedy.
In a similar vein, the 2011 ad entitled "9/11 Tribute" was a ten-years-later remembrance in which the Clydesdales pay tribute to New York City and its resilience after the attacks.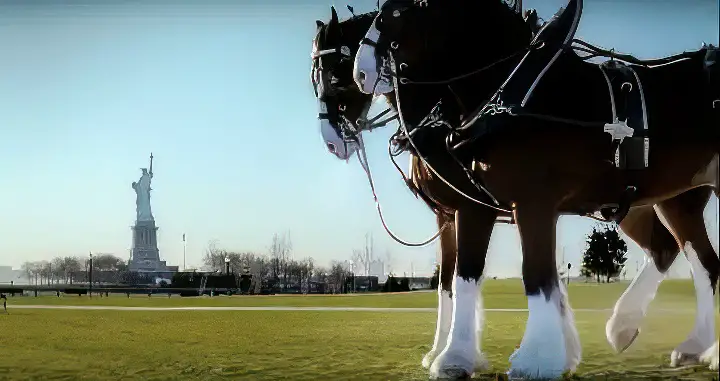 The 2011 ad echoes it's 9/11 predecessor in that it features the Clydesdales "getting dressed and ready, then heading out for a procession through New York. It's final scene is iconic, with the Statue of Liberty in the background. My favorite scene is the horses going across the Brooklyn Bridge–you know where they're going and the emotion starts to rise.
Watch the full tribute video below and please leave us a Facebook comment to let us know what you thought!
Don't forget to hit the SHARE BUTTON to share this video on Facebook with your friends and family.