Here's a harrowing rescue video that will make you cringe–a worker pulls a boy to safety just seconds before a speeding train zips past the spot they were both standing.
This incident happened on the Mumbai, India, Central Railway. A six-year-old boy is walking along the train platform with his blind mother, Sangeeta Shirsat, when he turned towards the edge of the platform and fell off. The panic-stricken mother tried to reach out to him in desperation but she couldn't find him and the boy was too short to jump back up on the platform.
From across the tracks roughly 50 yards away, railway worker Mayur Shelkhe sprints toward the boy as the train approaches from the other direction at full speed. Just seconds before the train arrives, Shelke lifts the boy onto the platform and pushes him toward his mother, then jumps up himself.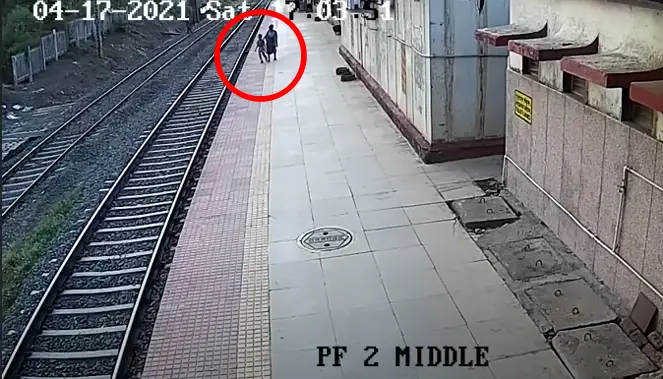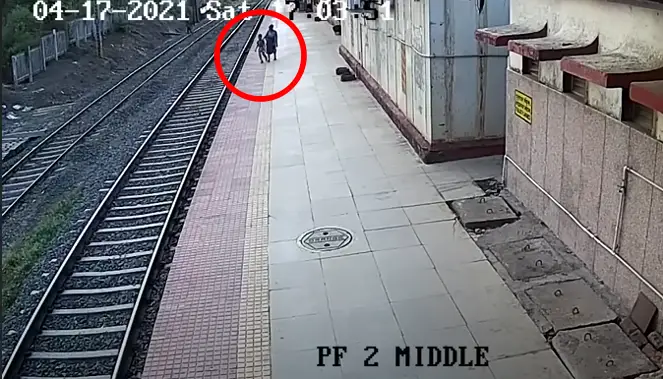 Shelke was heralded as a hero. "Very proud of Mayur Shelke, railwayman from the Vangani railway station in Mumbai who has done an exceptionally courageous act, risked his own life & saved a child's life," Railway minister Piyush Goyal posted on Twitter after the rescue.
Watch both rescue videos below, one from each angle, and let us know what you think of this man's heroism in the Facebook comments.
Please SHARE with your friends and family!