Most of us would do anything to save our child if they were in danger  At a recent Houston Rodeo, this dad did not hesitate to jump in and put his life on the line when he saw his son was in trouble.
Most of us know that rodeo is a somewhat dangerous sport that originated in the American West in the late 1800s, evolving from the traditions of cattle herding and ranch work. Cowboys would gather for informal competitions to showcase their riding, roping, and other skills, and these events eventually grew into organized rodeos. The first official rodeo was held in 1883 in Pecos, Texas, and it featured a variety of events, including bronc riding, steer wrestling, and roping. Rodeo quickly gained popularity as a spectator sport, and it spread throughout the western United States and Canada.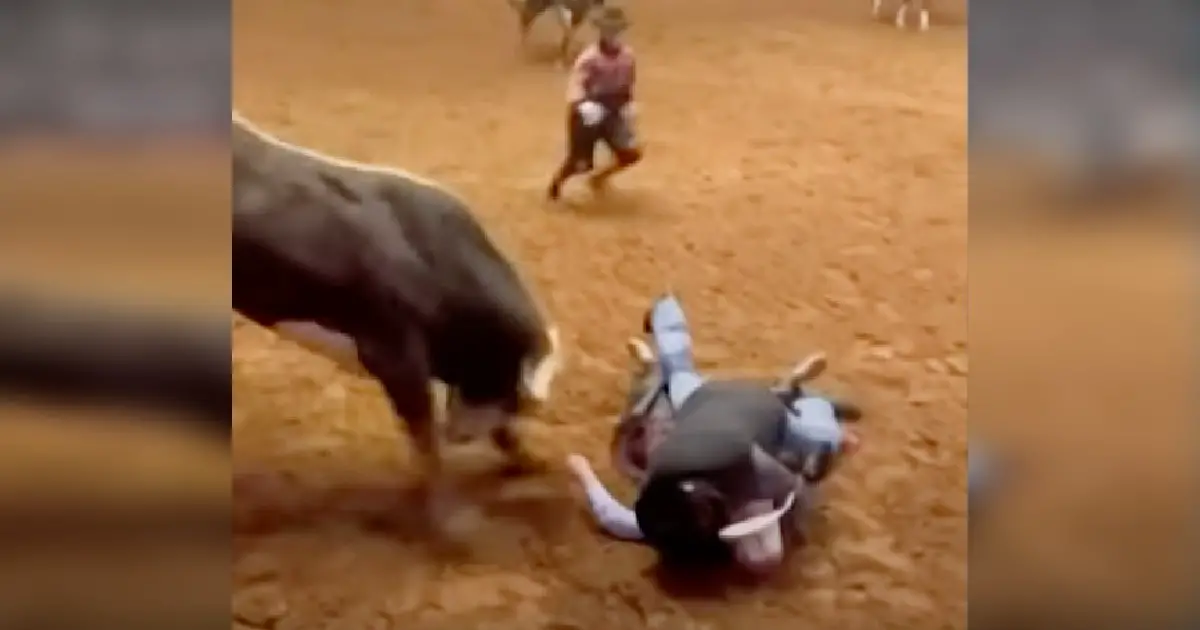 And the Houston Rodeo is a two-week, multi-national affair that brings the best of the best to town. But even the best sometimes get a bad break. Here, professional bull rider Cody Hooks was thrown off the bull shortly out of the gate and was knocked unconscious, unable to move. A few feet away, thousands of pounds of raging muscle and horns were headed his way.
Without regard to his own welfare, Cody's father jumps in to shield his son and save the day. His actions had many calling him a hero. This is truly heartwarming. Watch the full video below and please leave us a Facebook comment to let us know what you thought!
Don't forget to hit the SHARE BUTTON to share this video on Facebook with your friends and family.