Unfortunately, Based on data from the U.S. Department of Justice Statistics, an estimated 232,960 women aged 12 and older were victims of rape or sexual assault in 2019 in the U.S. Additionally, an estimated 748,700 women were victims of aggravated assault in the same year.
And although attacks on the street may have become more prevalent over the last couple of years in large cities, so has citizen heroes stepping in to end them. Here's video of one such instance in Phoenix, Arizona, where a man calmly walks up and saves a young woman's life.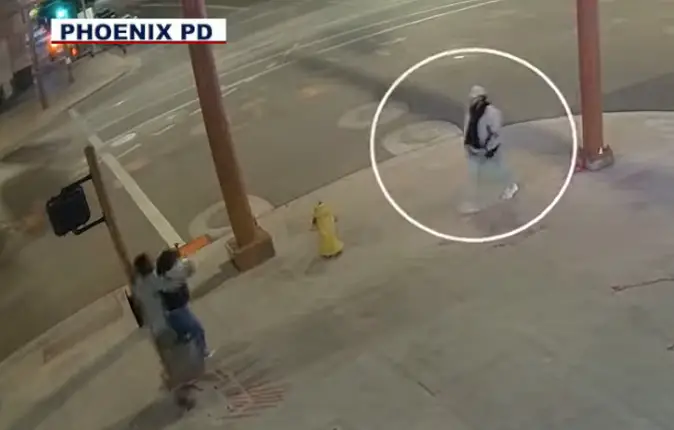 Josh Jones was walking down the street when, right in front of him, a man grabs and assaults a teenage girl standing on the corner waiting for her boyfriend. Without breaking stride, Jones walks up to the criminal, grabs him by the throat, pulls him off the woman and takes him down to the ground, where he held him for the police.
The Phoenix Police Department later recognized Jones for his heroic actions with a ceremony and certificate. Jones simply said that he did what he thought was right to do. Thanks, Josh, we need more men just like you! Watch the full video below and please leave us a Facebook comment to let us know what you thought!
Don't forget to hit the SHARE BUTTON to share this video on Facebook with your friends and family.