We've all seen quite a few surprise military homecoming videos and they're always heartwarming to watch. But here's one that's a little more elaborate than most of them and the set-up may even leave you with a tear in your eye.
Sergeant First Class Michael Eaton had been deployed to Afghanistan for ten months and his family missed him terribly. They were chosen as the "veterans family honorees" for a professional football game and when his name was announced, they said they missed him more than ever.
They also knew they'd been chosen for a special "halftime challenge" where one of the family members was supposed to attempt to kick a field goal while the crowd watched. What they didn't know was that the football player holding the ball was none other than Dad, Michael Eaton.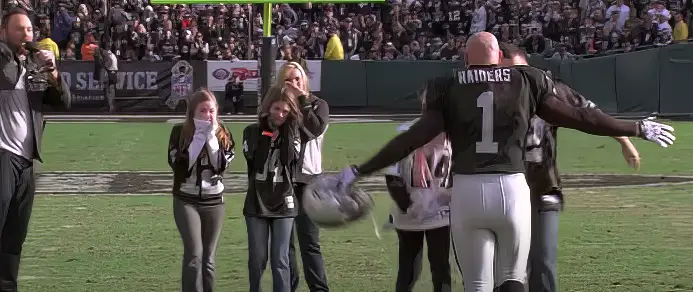 The setup was absolutely perfect. The more they talked about Eaton being gone and how he would have been proud of the family, the more they missed him. When the surprise is finally revealed, it's a wonderful moment.
Watch the full heartwarming video below and let us know in the Facebook comments what you thought of this surprise.
Please SHARE with your friends and family!