Here's the absolute definition of a good Samaritan. This man notices a toddler hanging from the window of an apartment above his, so he risks his own life to crawl out and grab her before she falls to her death!
This was one of the most harrowing videos I've seen on the internet lately. While her mother had gone shopping, the three-year-old girl had used cushions and toys to climb out of the window, following which she was left hanging from her fingertips off the window of her apartment in Kazakhstan's capital of Nur-Sultan.
The man was on his way to work when he noticed the crowd watching the girl, so he went in the apartment below, climbed out and rescued the girl!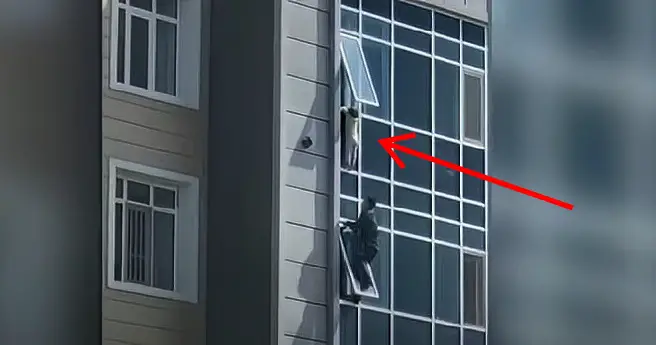 Said one commenter on YouTube: "Watching this…I couldn't breathe until that toddler was inside window…Bravery award for rescuer." Said another: "That man is the definition of courage and selflessness. Well done."
This is a phenomenal rescue. Watch the full video below and please leave us a Facebook comment to let us know what you thought!
Please SHARE with your friends and family!