Looking for an inventive and clever way to decorate your house? This video here will teach you how to do exactly that! What this woman does to her family photo with the help of a block of wood dazzled me! This tutorial seriously had me awestruck!
The process to do this is very simple and easy; it almost as easy as ABC. After watching this, you will learn a way to decorate your home space with wood grained memorials. When you try this, you have to be sure that you are using a laser print copy on a regular copy paper. This works best on smooth and sanded wood. All the supplies that are mentioned in the video can be found at your local craft store.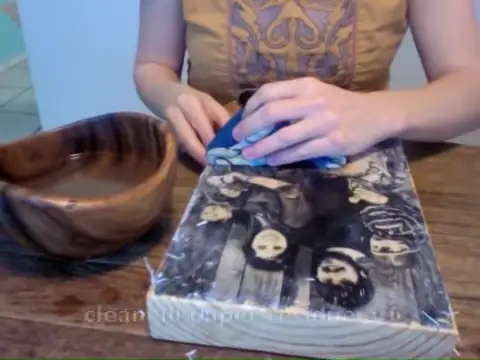 Watch this awesome DIY wooden picture tutorial in the video below and let us know if you are going to try your hand at this one in the comments below!
Please SHARE this with your friends and families!