Here's a story that starts out a little hard to watch but finishes strong as an inspiration for us all to look for ways to help others.
Larry Robely is a senior-aged veteran who recently suffered a stroke. It was debilitating: he had to learn how to do almost everything over, including walk. Larry didn't have much money and when his roof sprung a leak, he was forced to take a job as a delivery driver for DoorDash.
Without knowing any of this, Utah resident Jennifer Weiss ordered from DoorDash and was watching for the delivery through her doorbell camera when she spotted Larry struggling to make it up her steps with the food. Jennifer decided she had to help this poor man.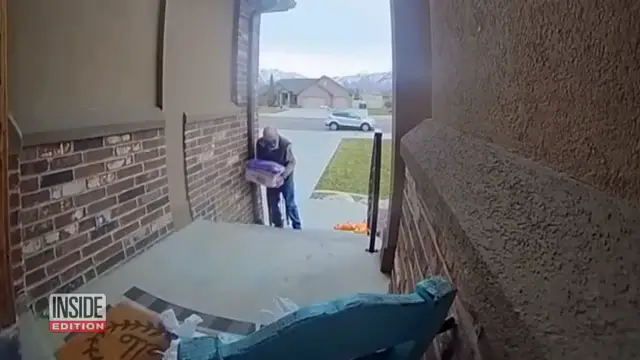 So Jennifer organized a community drive to raise money for Larry and his wife. "He got enough to fix his roof and retire," Jennifer said. What a wonderful woman to make that happen for this veteran!
Watch the full video below and please leave us a Facebook comment to let us know what you thought!
Please SHARE with your friends and family!