Life is not easy for a lot of us and sometimes, for small business owners, it's especially tough because everything is on the owner's shoulders. Here's a heartwarming story of one such owner who gets a surprise when dealing with an "unsatisfied" customer.
Meet Sharon, the owner of Mrs. C's Cupcakes in Penrith, New South Wales, Australia. Sharon's had a tough year: she was recently diagnosed with ovarian cancer, lost her younger brother, and her youngest son has a degenerative disease. His extensive medical bills are causing Sharon to fall behind on the lease payments for her cupcake business.
In walks "Jackie O," who says she's an "unsatisfied customer" who received stale cupcakes in her last order.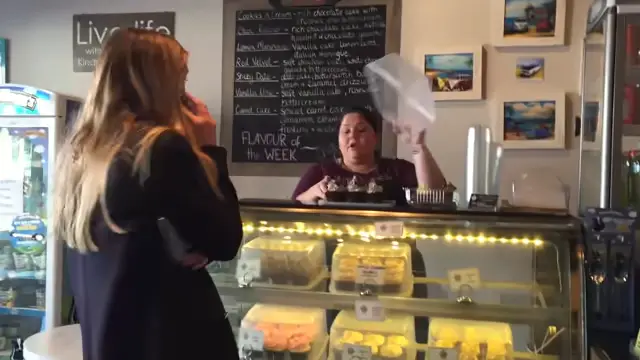 Sharon offers multiple ways to make it right (she displays excellent customer service) and finally Jackie asks her to take a bite of the stale cakes. When Sharon opens the box, it's not cupcakes she finds!
This is so heartwarming–a hidden camera films the entire exchange. Watch the video below and please leave us a Facebook comment to let us know what you thought!
Don't forget to hit the SHARE BUTTON to share this video on Facebook with your friends and family.