"I Will Always Love You" is one of the most legendary songs ever. This masterpiece was originally written and performed by Dolly Parton in 1974. It has been covered my countless artists since it was first released, but the 1992 version by Whitney Houston is definitely one of the most popular. Houston did this cover version for the movie "The Bodyguard".
In this clip, we get a chance to hear yet another cover. The little girl in the video is singing to Whitney's rendition of the song, and she is amazing! She is in a wheelchair, but she doesn't let her physical condition define her. You are going to get chills when you hear her flawless voice yourself!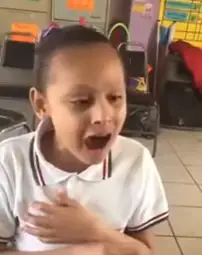 Watch this mind-blowing performance below! Did this leave you amazed? Don't forget to share what you thought about it in the comments!
Please SHARE this amazing cover with your family and friends!