Big surprises sure do come in small packages. You might not expect it, especially if it's a person who is younger. And although children are not old enough to do a lot of things. You cannot deny the fact that some of them have talents that most adults only dream of possessing.
Ezrah Noelle is one of those child prodigies. She has been singing since she was a wee girl. However, her voice has always packed a punch. The child talent sang a version of country star LeAnn Rimes hit "Cowboy Sweetheart." And it's incredible! She performed it at the Centennial Rodeo Opry in OKC's Stockyards City.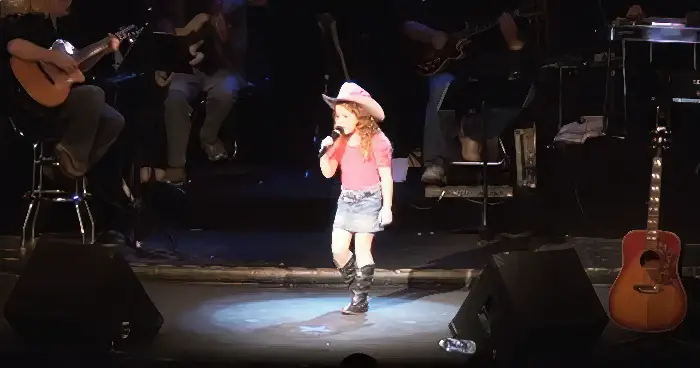 The little girl comes looking like a tiny cowgirl, wearing a pink T-shirt with a cowboy hat and boots on. However, her fashion sense isn't the only thing that impresses the crowd. Her powerful vocals light the stage up.
Furthermore, she even adds some magnificent yodeling in there. And the audience cannot get enough! Watch the full video below and please leave us a Facebook comment to let us know what you thought!
Don't forget to hit the SHARE BUTTON to share this video on Facebook with your friends and family.