Bryant Collins from Georgia was driving down Highway 72 in 2014 when he saw something along the roadside. A tiny bundle was crawling on its own and was riskily close to the edge of the highway. The auto repairman stopped his vehicle and got out. When he went near the figure, he found out that it was actually a baby girl.
The little thing was seconds away from emerging onto the busy highway. Bryant was in shock. He took the 15 month old in his arms and dialed 911. After that, he stayed with the kid for the next two hours. When the baby cried, he calmed her down by playing gospel music on his phone. Sheriff Kip Thomas was as shocked as Bryant when he saw the baby. They later found out that the infant had somehow crawled through the woods and ended up 300 yards from her home. Her father was arrested. Bryant, an ex-convict, is now being hailed as a hero. He has been clean and sober for more than five years.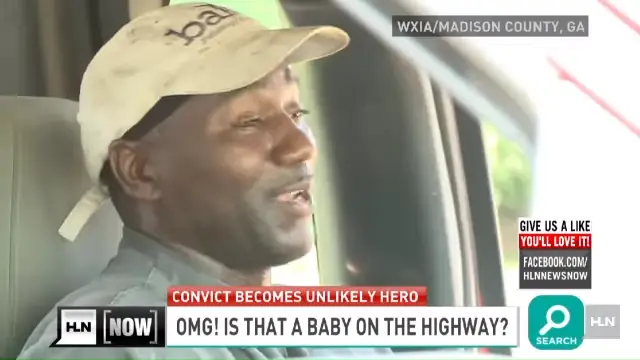 Watch the story below and share what you think in the comments!
Please SHARE this amazing story with your friends and families!