High school drill teams, also known as dance teams or pom squads, have a long and rich tradition in Texas. These teams are composed of high school students who perform a variety of dance routines at sporting events, parades, and other public events. The origins of high school drill teams in Texas can be traced back to the 1920s, when they were known as pep squads and primarily performed cheers and chants at football games. Over time, these squads began incorporating dance routines into their performances, and the modern-day drill team was born.
Today, high school drill teams in Texas are an integral part of the state's culture and identity, and they are known for their precision, athleticism, and showmanship. The teams typically consist of female students, although some schools also have male drill teams. The routines performed by drill teams vary widely, but they often include elements of jazz, hip-hop, and ballet. Drill teams also incorporate a variety of props into their routines, such as flags, rifles, and pom-poms, which add to the visual spectacle of their performances.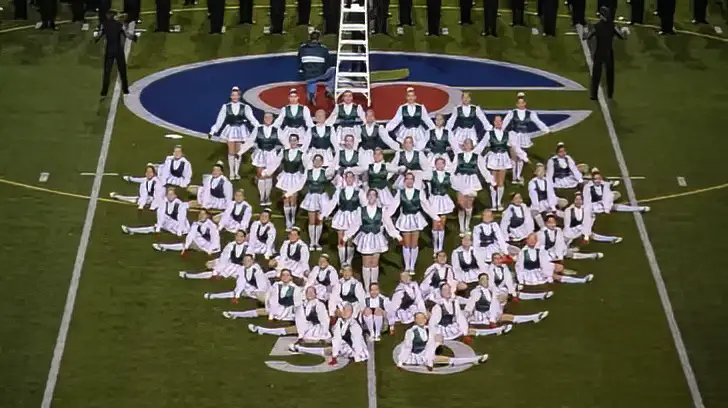 Drill teams in Texas are highly competitive, with teams from different schools competing against each other in regional and state championships. The competitions are judged on a variety of criteria, including technique, creativity, and overall performance quality. In addition to competing, high school drill teams also participate in community service projects and other outreach activities, which help to develop leadership skills and promote a sense of teamwork and camaraderie among team members.
The Woodlands High School Step Team is one of the stand-out teams in Texas and they really took a great "step" with this amazing performance. This one stands out for a reason. Watch the full video below and please leave us a Facebook comment to let us know what you thought!
Don't forget to hit the SHARE BUTTON to share this video on Facebook with your friends and family.