Discovering cultures and dances all around the world feels like a breath of fresh air. It is always nice to see people become creative with their culture.
This video will make you happy in every way possible. The video shows how a bunch of young men proved their potential as a whole to the world. People all around the world were very impressed by these Russian dancers. Russian ballet has to be one of the best dances all over the world. Moreover, they have a very creative concept to show as well. They enact the scene from inside a ship's engine room.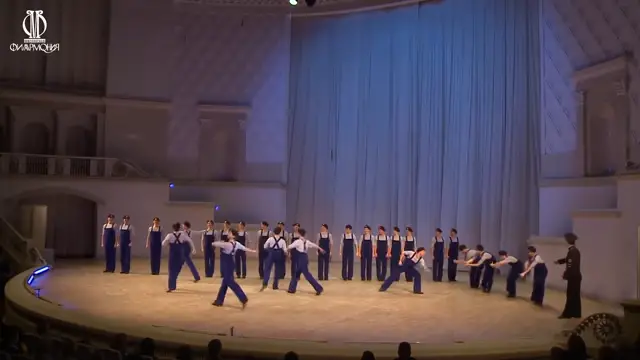 In the comment section of this video, one of the commenters says, "Behind this beautiful and amazing performance are the hundreds and hundreds of hours given to practice. What seems to be easy is actually hard work and discipline to achieve perfection. It must be very hard to join Igor's academy."
Another commenter says, " Absolutely amazing: what these dancers can do with their legs and feet and in perfect precision is out of this world. What talent these dances possess!"
This video is worth a watch. Watch the full video below and please leave us a Facebook comment to let us know what you thought!
Don't forget to hit the SHARE BUTTON to share this video on Facebook with your friends and family.