The internet boiled over with "The Git Up" dance challenge as soon as the trend started. This trend has indulged the entire American population into doing the challenge. However, these men definitely stole the challenge and made it their own!
Six men from Hawaii decided to take on the trend without shirts. The men dressed in jeans, a cowboy hat, and a bolo tie. The female viewers went crazy after watching six hot men in a tropical setting. Many men were just as pleased by these hunky performers.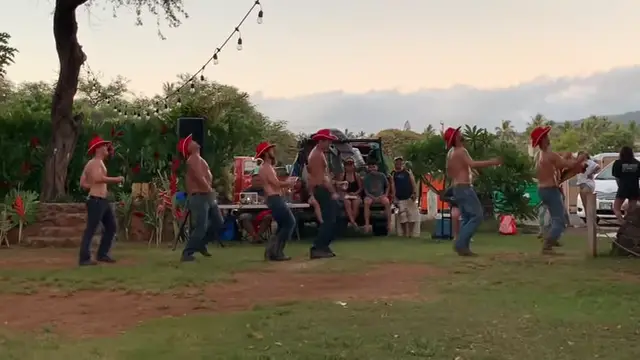 If one has to be honest, the dance was not the smoothest. The men were flexing more muscles than they were performing. But the ladies were probably not watching them for their dance anyway. Once their video was up on YouTube, the views grew impressively–it has 1.5 million to date!
And, we must admit good looks surely takes people to great heights! Watch the full video below and please leave us a Facebook comment to let us know what you thought!
Don't forget to hit the SHARE BUTTON to share this video on Facebook with your friends and family.