I love to watch a group of people performing a country line dance if they know what they're doing and this group of women in Germany certainly does.
Twelve extremely talented and fun ladies just can't help but jump in and perform to Alan Jackson's 1992 country mega-hit "Chattahoochee." This song is totally a classic hit and people can't help but cherish the song to this day. The talented ladies are not here to play, they really got some serious moves to show.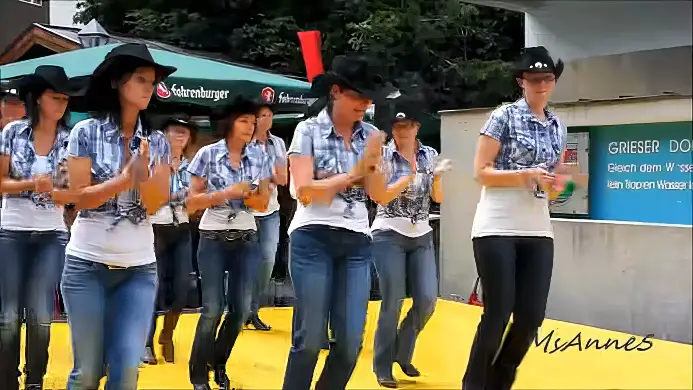 These women just don't disappoint you at any point. Be it their funky moves, foot taps, or their matching outfit. The performance only gets better. Not to forget, these ladies look just like authentic cowgirls. They really give you the country vibes.
You should definitely check them out! Watch the full video below and please leave us a Facebook comment to let us know what you thought!
Please SHARE with your friends and family!