Fruits, we all have different techniques of cutting into it. Thanks to the internet, the ideas keep pouring in. Take Watermelon, for instance; this sweet juicy summertime delight has been a subject of experiment over the internet for quite a long time.
From wrapping it around with tons of rubber bands until it burst under pressure to using a quarter, there are plenty out there. Once I say, quarter to cut into the watermelon, it indeed doesn't sound like a simplified craft. Moreover, it falls under the laborious category, but it looks like a cool trick. Something that you can awe the family with once you get done with the initial step.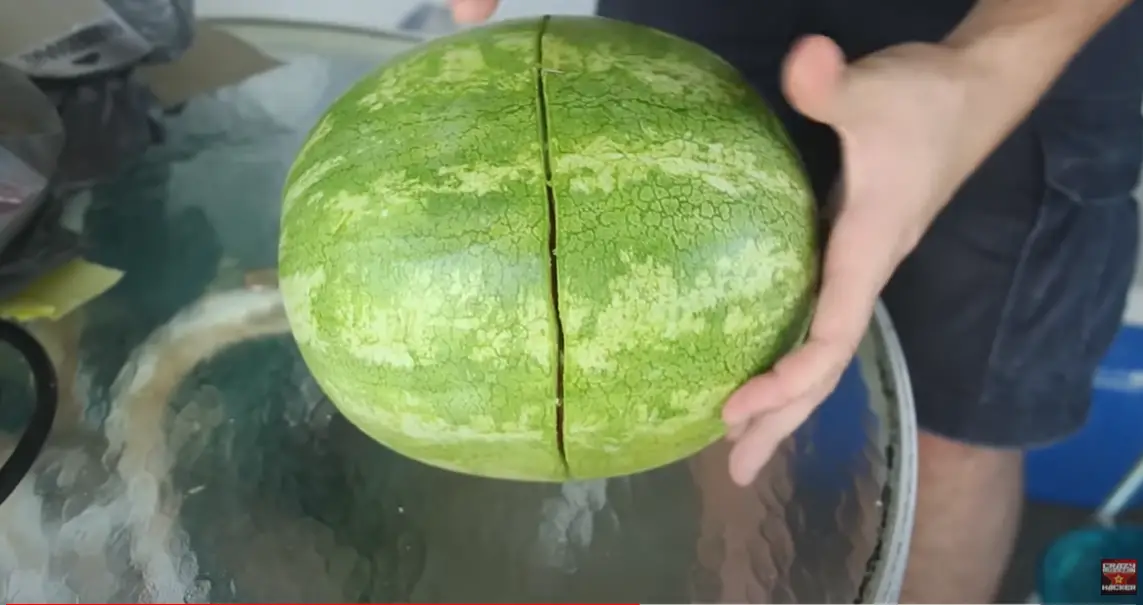 The video was shared by a YouTuber named, CrazyRussianHacker. With 11.5M subscribers, the guy dabbles in fun and crazy experiments. Like the one showcasing below, he first uses a quarter to cut through the first layer of melon. It follows through the line and draws a big circle around the fruit. Now all you gotta do is, "Kung fu" Chop it. And just like that, a wide-open watermelon without a knife.
It would be a handy skill if you had quarter somehow landed with a watermelon deserted on an island. But that's something you won't have to think about right now. Please enjoy the video.
Kindly share this cool watermelon cutting style with your loved ones.