I've seen a lot of America's Got Talent auditions and many of them are emotional, but I think this one has to be in the top two or three for me. I literally cried when I saw this dancer because I could only imagine the hardships she's had to overcome to get where she is today.
18-year-old Vitoria Bueno was born without arms, but she has been dancing since she was a 5-year-old. In fact, her interpreter and helper on stage is her dance teacher. This amazing girl can do almost anything with her feet–eat, drink, even brush her teeth.
She said when she discovered dance, she loved it because "it was a new exciting thing I could do with my feet."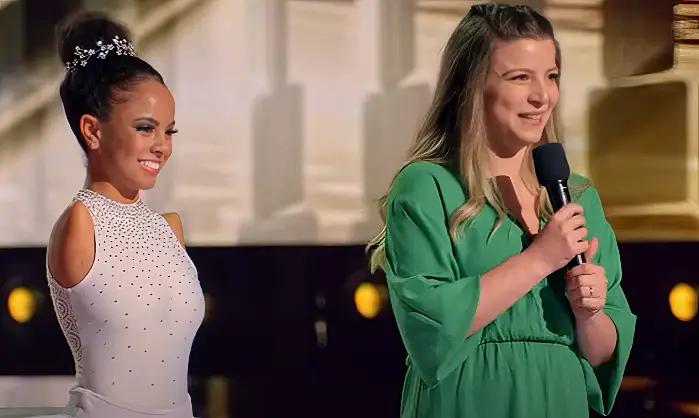 She said she loved watching the Got Talent videos and decided to try out to see what happens. She got second in the Brazil's Got Talent competition and is now excited to participate in the 2023 America's Got Talent All-Stars.
This is a tremendously inspiring story and I'm pretty sure you will be amazed at her dance. The whole thing brought me so much joy I couldn't help but shed a few tears.
Watch the full video below and please leave us a Facebook comment to let us know what you thought!
Please SHARE with your friends and family!