The iconic song "Over the Rainbow" was written for the 1939 film The Wizard of Oz, and has since become one of the most beloved and recognizable songs of all time. It has been used in countless films, television shows, and advertisements, and has been covered by a wide variety of artists, from Judy Garland to Israel Kamakawiwo'ole.
The song has become a symbol of hope and optimism, with its lyrics of dreaming of a better future, and its beautiful melody has made it one of the most memorable songs in history. And here's one young woman who's hoping it will do the trick for her, too.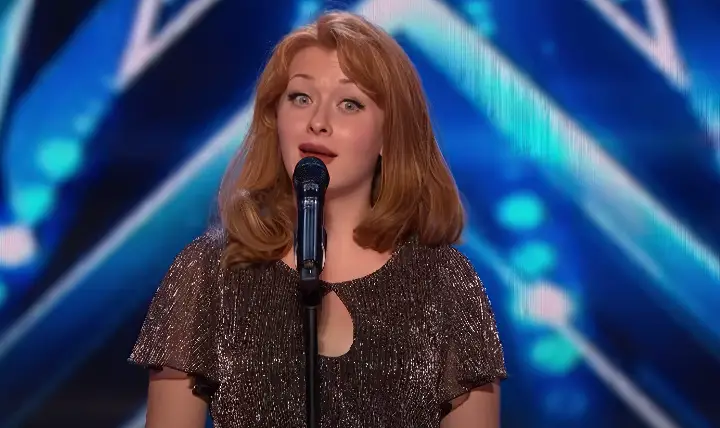 Like many before her, 23-year-old opera singer Merissa Beddows chose the iconic song for her America's Got Talent audition. But unlike anyone before her, she added a crazy twist that took her audition from ordinary–her incredible voice may have won her the audition but a plain, vanilla "Over the Rainbow" may not have–to extraordinary.
In a feat of inspiration, or maybe even genius, Merissa sings the song not only in her own voice but also in the voice and style of iconic singers like Stevie Nicks, Celine Dion, Ariana Grande and even the synthetic phone assistant Siri. This is a great twist on an old classic. Watch the fun audition video below and please leave us a Facebook comment to let us know what you thought!
Don't forget to hit the SHARE BUTTON to share this video on Facebook with your friends and family.