As I get older I spend more and more time wondering how everything went by so fast. When I was a teenager I couldn't wait to finish high school and get out of the house. Now I'd love to be back in high school or college and do it again (as long as I knew what I know now)!
One of the things that's the strangest as I get older is how I look in the mirror and am sometimes surprised at the person looking back. When did I get to look like that? Well here's a video where a boy who was probably thinking about something similar decided to document exactly how he got to look like he did.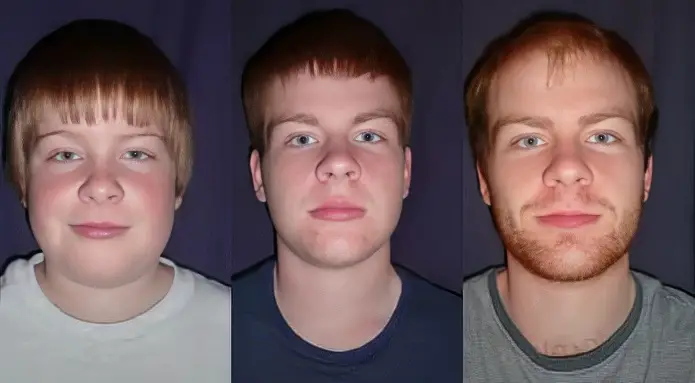 This is Jordan Wilson, who has taken a photo of himself every day–in about the same position with the same lighting–for a long time. He made a little bit of a stir when he dropped a video on YouTube showing what it was like for the first five years (13 to 18), then he made a big stir to the tune of 21 million views with his video showing 13 to 23.
Now he's done it again, showing 15 years (13 to 28) and it is amazing to watch. You can literally see his face changing, getting more mature. Not to mention his hairstyle and beard.
I think you're going to like this. Watch the full video below and please leave us a Facebook comment to let us know what you thought!
Please SHARE with your friends and family!