The Vietnam War was a difficult time for all of America, but none so much as the men who fought there. Here's a video about one of those men whose prayers were answered in the best way possible.
Dale Edge is a soybean farmer on 400 acres about 120 miles from St. Louis, Missouri. In 1968 he was drafted, went to Vietnam, served his time and came home. Given the mood of the country at the time and the way he was treated when he got home, Dale didn't want to talk about Vietnam anymore. And he didn't.
But there was one thing that stuck in Dale's mind about Vietnam. He had watched a man get hit by a rocket-propelled grenade in a firefight and lose a leg. Dale had applied a tourniquet and helped the man until medics arrived. He knew the man's name, Fred Kjorlien, but never knew what happened to him.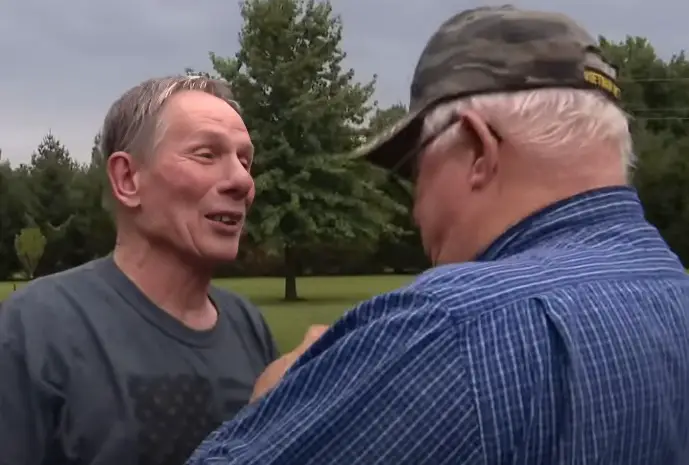 So after 52 years, once Dale got a smart phone, he started looking for Fred. Which lead to this reunion where Fred drove over 500 miles just to see Dale again and thank him for what he did. "It was an answer to a prayer," Dale said.
This video will tug at your heartstrings–thanks to these two brave men. Watch the full video below!
Please SHARE with your friends and family!