This is a heartwarming story about a Philadelphia woman who went to Pittsburgh to run a half marathon but ended up having a life changing experience that was 35 years in the making.
Stacy Faye is in her 50s but that didn't stop her from pursuing her running hobby. She entered various runs and worked her way up to a half marathon (13 miles/21 km) distance. She went to Pittsburgh for its annual run put on by a veteran's organization that she volunteers for back home.
While waiting for the run, a friend handed her a note that changed her life forever–for the second time. Because 35 years earlier, the first life changing event came when she was a 15-year-old teen who gave up her baby Stephen for adoption. Shortly thereafter, his adoption paperwork was lost in a flood and she thought there was no remaining chance of finding him.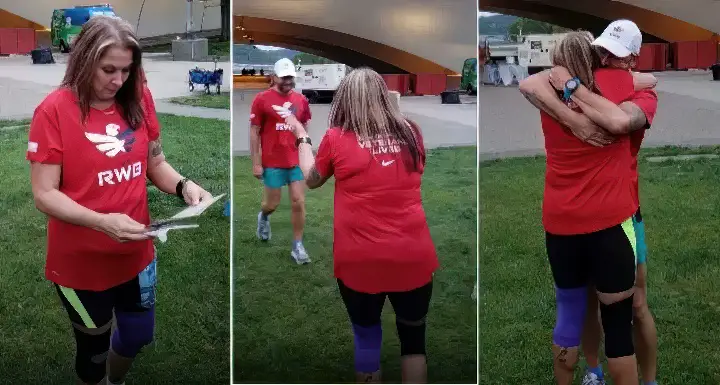 This time, the event was a closing of that circle. It turns out Stephen had been looking for her for quite some time and, when he finally located her, he developed a plan to meet her. That plan came to fruition that day in Pittsburgh and they both had a day to remember for the rest of their lives.
Watch this amazing, heartwarming video below and let us know what you think in the Facebook comments. 
Don't forget to hit the SHARE BUTTON to share this video on Facebook with your friends and family.