King Charles celebrated his first birthday as the Monarch on Nov. 14, just a couple of months after taking the throne upon the passing of his mother Queen Elizabeth II. Although the King is expected to have a private celebration, there were a few public events, such as the cake cutting below.
Charles received a royal playing of Happy Birthday from the official band, the "Band of the Household Cavalry," which functions much like "The President's Own" Marine Corps Band in the U.S. There were also multiple cannon salute, including a 41-gun salute by The King's Troop Royal Horse Artillery in Greens Park.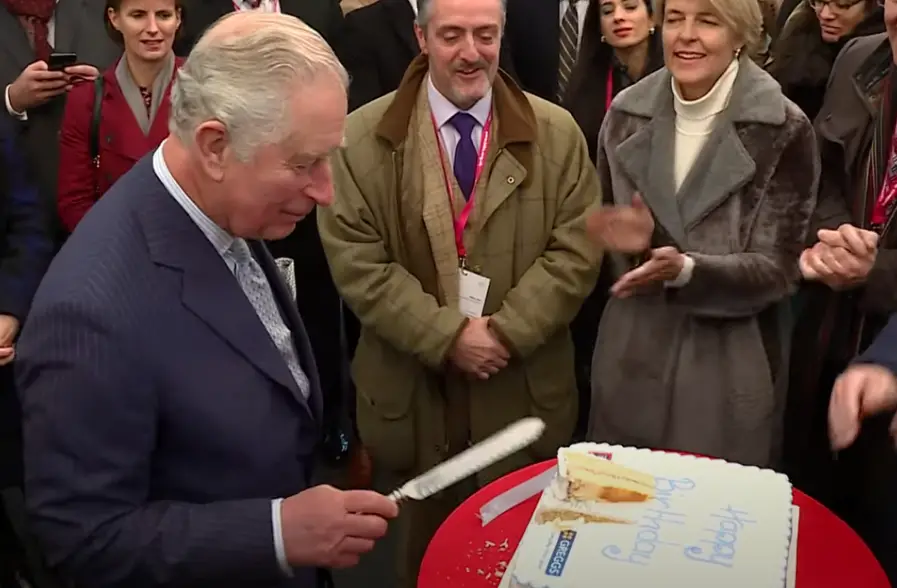 This celebration comes just one day after his first Remembrance Day as the King where he honored veterans from WWI and offered a special honor to his recently departed mother the Queen.
Congratulations, Charles–may your reign be a prosperous one for the British people! Watch the full video below.