Its always fascinating to see our little ones exploring the world. Weather it be a simple spoon or a new word or an animal. I know I went a little extreme with the last example but just look at this little kid. Isaiah, a toddler loves his trip to the zoo. But this video captured is just next level adorable.
The toddler noticed a strange black thing sized equal to him on the opposite side of the glass. He observed it while and surprisingly the baby gorilla did the same. The baby gorilla was also amazed to see the little kid smiling back at him.  Soon, they became friends and left no time to play with each other.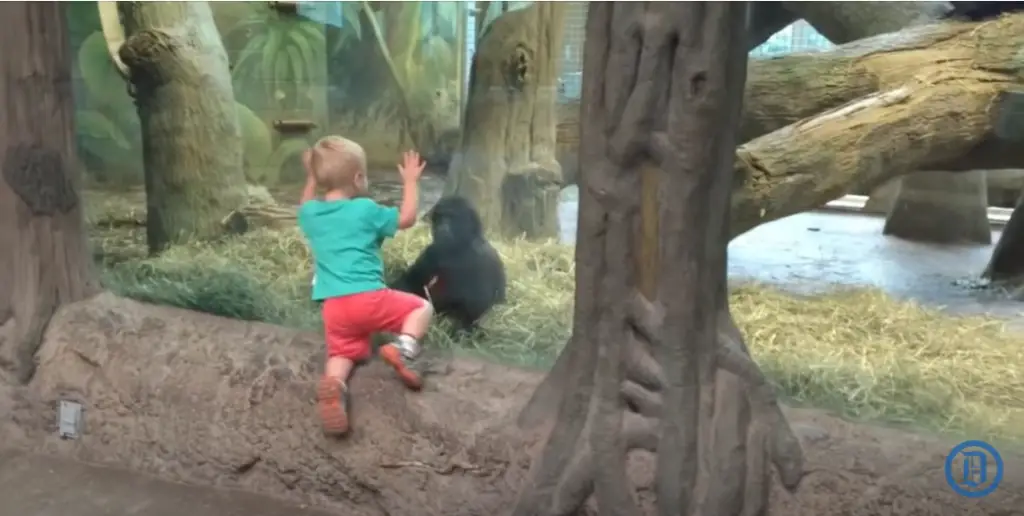 They played the running man and peek a boo with each other. While these adorable babies were playing, the mother gorilla watched their every move. The mother gorilla didn't interrupt their play. Its just such an adorable bond they have.
Watch the full video below:
Please SHARE this adorable video with your friends and families!