Kids are the most adorable phase in human life as they have all the confidence packed in and enjoy every moment.
Hence, a similar clip is featured below, as the little girl enjoys her first dance in a ballroom. The toddler is wobbling in the middle of the floor. And really seems to enjoy this newfound talent of hers.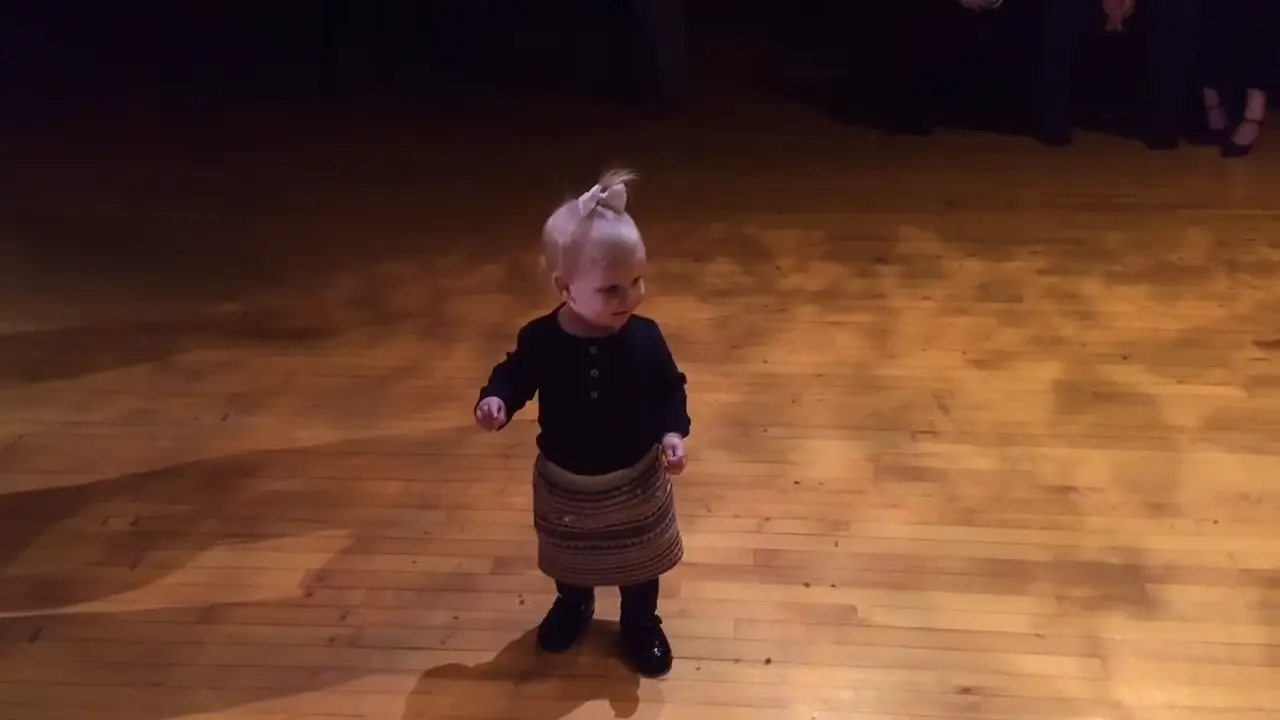 Her mommy tries to get her away, but she denies it as she wants to dance her heart out. With a charming smile on her face and a cute looking outfit. She becomes the center of attention within minutes of showcasing her fun moves. She resembles a lot like a moving doll. I hope you enjoy the video. Please share your babies' first slick moves story in the feed.
Please share this amazingly loveable performance with your loved ones.