On the 8th of July 2005, Make-A-Wish Foundation fulfilled Trevor Scott's most cherished dream when they made it possible for him to meet country megastar Toby Keith at Toby's concert in Cleveland, Ohio. Trevor was a patient in Cleveland Clinic Children's Hospital awaiting a liver transplant.
Toby met Trevor backstage at the Blossom Music Center, where Trevor asked he could sing with him. Toby said yes. They sang Toby's hit "American Soldier," together and the 10-year-old won many hearts with his beautiful performance.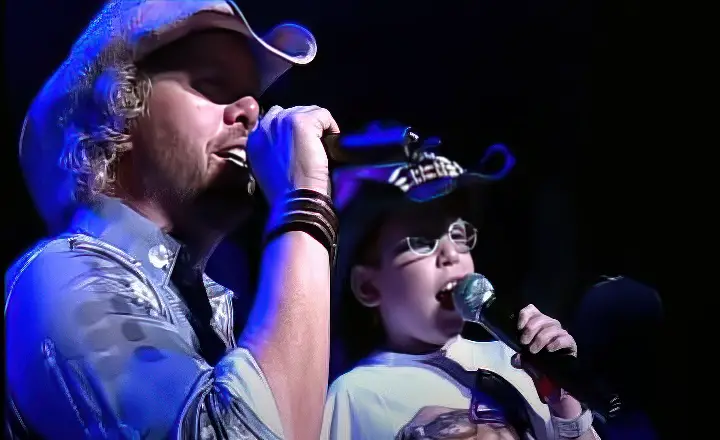 Fortunately 3 days later, Trevor received a liver transplant. It is amazing to see such touching moments!
But sadly, since then the now 61-year-old Toby has put out the word that he suffers from stomach cancer himself and isn't recording or doing concerts right now. We're hoping for a full recovery soon for this country music star.
Watch the full video below and please leave us a Facebook comment to let us know what you thought!
Please hit the SHARE BUTTON to share this video with your friends and family.