The video below shows a breathtaking event from Browning Montana. If you live around the area, I am sure you have heard of Tal Michael Memorial Running of the Horses. Each year in July, residents hold the memorial horse run in memory of fallen Native American cowboy Tal Michael, who died at the age of 21 in the year 2006.
Horses run on the streets to the rodeo arena and race track. I can't imagine how it would feel be to just a few feet away when that happens! It is quite a sight, isn't it? Many people have argued that this is not a good practice since the horses have to run through asphalt roads and they might end up getting injuries. Some people on the other hand think it is quite alright since it is only a short run.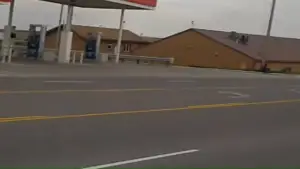 Watch the video below! What do think about this run? Be sure to share your thoughts with us in the comments section!
Please SHARE this video with your friends and families!