If you've been surfing the internet for a while, you might know about Celine Tam. Celine went viral online after a video of her singing "You Raise Me Up" was uploaded. She is really young, and she was even younger when that video went viral. The young girl from Hong Kong knew she had to give singing a shot, so she signed up for America's Got Talent.
Sadly, after an amazing start, Celine has voted off the show. She was good, but the American audience didn't take to her in the end. But her singing career didn't end there. She got another opportunity from across the Atlantic! Helene Fischer, a German singer, is all for the underdogs. She invited Celine to perform with her on her show.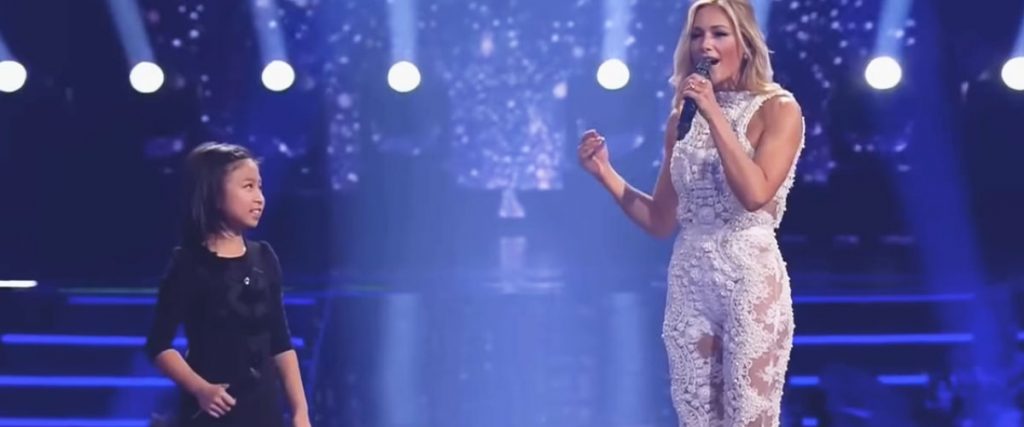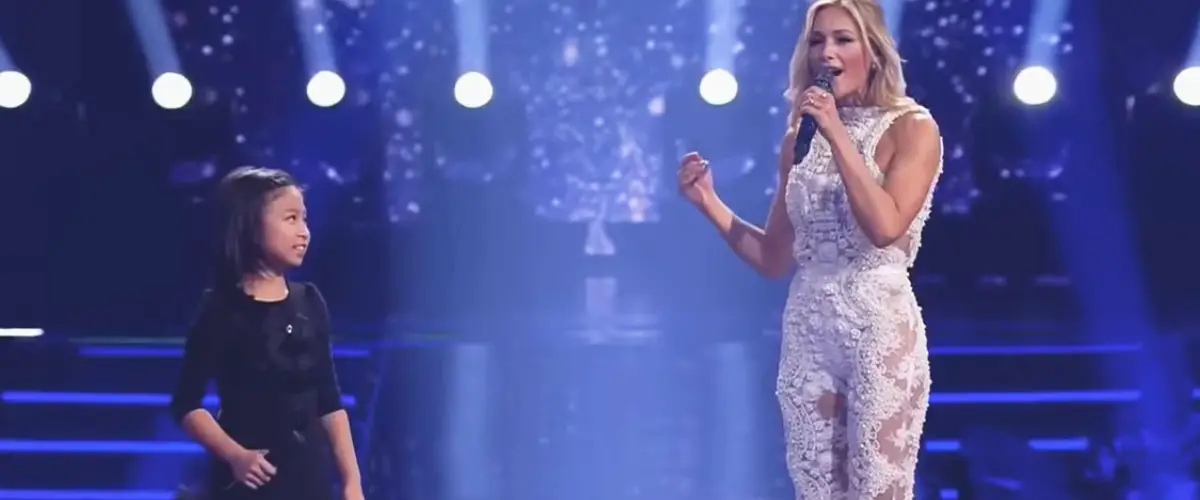 The duo decided to sing Celine's first viral song, "You Raise Me Up". Celine looked so tiny next to the statuesque songstress. Despite being so small though, her voice was so powerful. She sounded like a total pro even when she was singing next to a real pro!
You could almost say she stole the spotlight from the actual singer. Celine has a great future ahead with such a voice. Watch the full video below and please leave us a Facebook comment to let us know what you thought!
Don't forget to hit the SHARE BUTTON to share this video on Facebook with your friends and family.