Having to sustain a business for almost 20 years can be very hard. Times changes the ways of how a business runs. Likewise, the preference of the consumers is everchanging.
Sticky is a candy business that has been running since 2001. David King has been in the business for long enough to know that it won't work as well as it did years ago. When this hardworking Australian dad was on the verge of giving up, his brilliant daughter stepped in. 19-year-old Annabelle knows best how the internet works.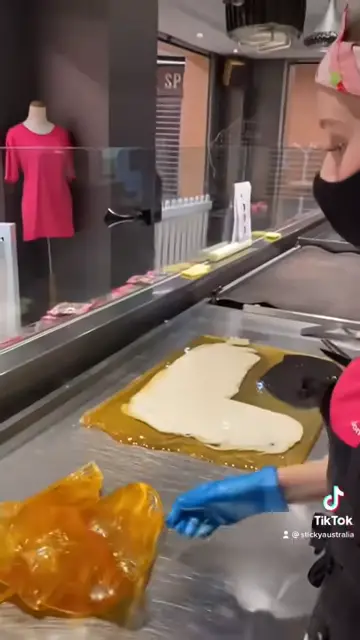 She insisted her dad make TikTok videos of the making of their candies. At first, David was hesitant but he gave in after being insisted on by Annabelle several times. Thankfully, this worked for the better and the Kings started getting more views and support from the viewers.
Their family was saved from bankruptcy, all thanks to the smart teenager! Watch the full video below!
Please SHARE with your friends and family!