The TV show Little Big Shots is one of my favorite shows. We get a chance to know lots of amazing little kids from all around the world.
Take for instance, Mia Negovetić from Croatia. This little girl is only 13 years old, but her vocals are seriously out of this world! I had chills all over when I listened to this sensational little star. Mia flew all the way from Croatia to perform Beyoncé's "Listen" on the show.
Mia managed to blow everyone away with her rendition of the ballad from the 2006 movie "Dreamgirls". Written and composed by Henry Krieger and Tom Eyen, the song is performed by the character Deena Jones, who is determined to use her talents to make something of herself.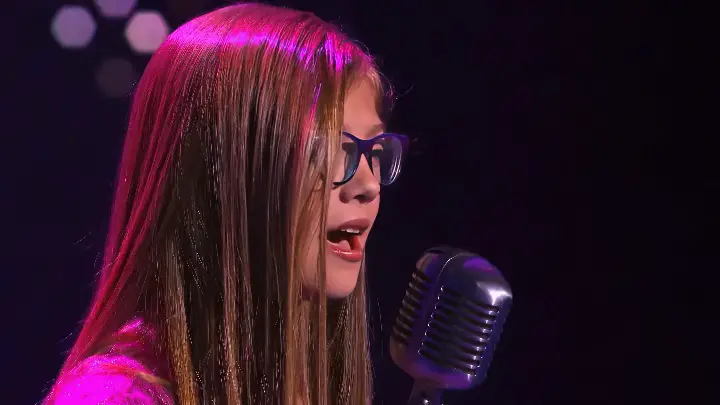 The lyrics of "Listen" express a strong sense of resilience, as Deena is determined to be heard and make her voice count. The song has a powerful and uplifting melody that is full of emotion and really speaks to the message of the lyrics.
This is not an easy song, but she didn't seem to have any trouble–she nailed the whole thing! This humble and talented little kid is going to leave you amazed! Watch the full video below and please leave us a Facebook comment to let us know what you thought!
Don't forget to hit the SHARE BUTTON to share this video on Facebook with your friends and family.