Sometimes we see something so cute that we just have to watch it over and over. This is definitely one of those times. Here we see a tiny girl elegantly tapping her feet like an  Irish Dance expert–and teaching her dad to follow her steps!
Irish dance has been around for centuries, originating in the Celtic culture of Ireland. It is believed to have been developed as a form of storytelling and entertainment, with the first Irish dance steps being documented in the 13th century. By the 19th century, the traditional Irish dance style had become popularized and spread throughout the world. It is a beloved art form that continues to bring joy and excitement to audiences around the world–especially when it's performed by a fabulous little star like this!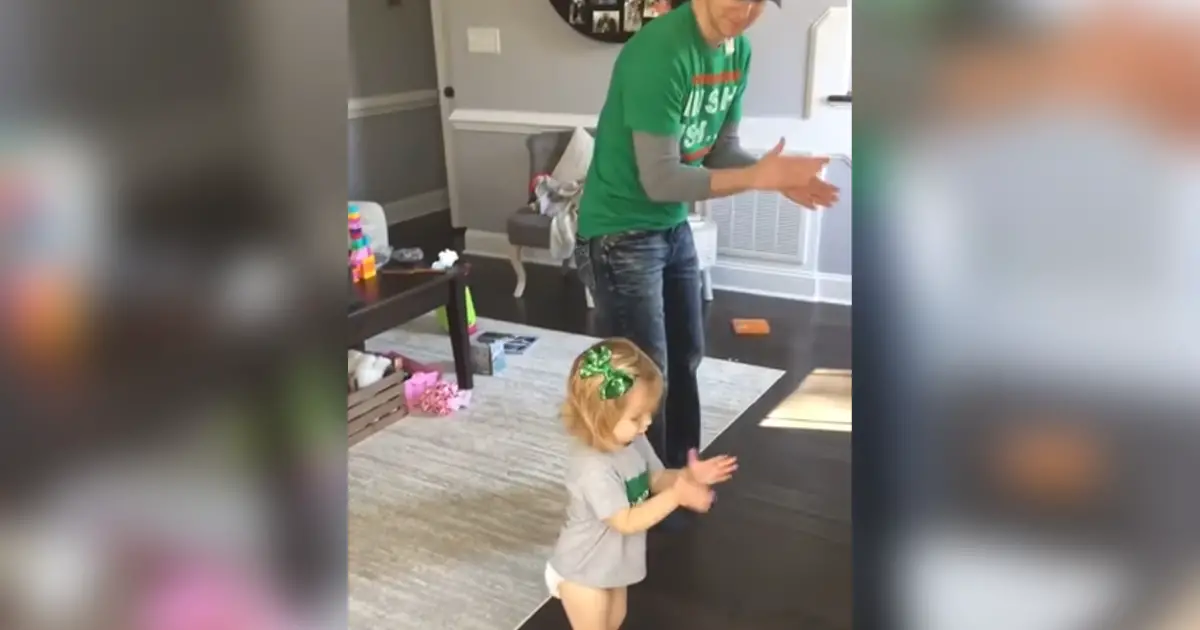 Without missing any steps, the duo completed all their moves together (surprisingly, Dad manages to keep up). This little girl's obviously as smart as she is talented because she can do all these dance steps at such an early age.
The duo stormed the internet with their fabulous performance. It is fantastic to watch these beautiful father-daughter moments. I loved this and I'm pretty sure you will too! Watch the full video below and please leave us a Facebook comment to let us know what you thought!
Don't forget to hit the SHARE BUTTON to share this video on Facebook with your friends and family.