Do you ever see or hear something so beautiful that you can't believe it came from the same world! Choirs usually have this divine quality to them. But this children's choir's harmonies reach the high heavens. And I have no guarantee that you'll mistake these children for angels!
Josh Groban has come a long way in his musical journey. Not only does he have a powerful voice, but he uses it to spread the most beautiful messages. Moreover, his songs touch your soul. And when the Color Music children's choir from Ukraine perform a rendition of "You Raise Me Up," they make it their own.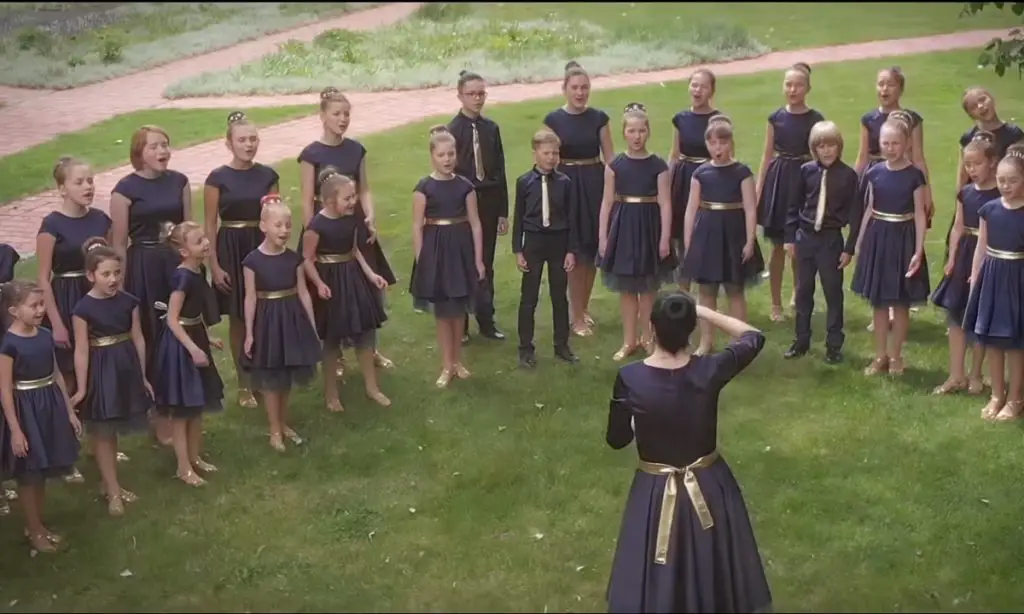 The choir team, all dressed in navy and gold, gather in a beautiful garden. As soon as they start, their beautiful harmonies transport you to another place. Moreover, you can feel the message when they reach the chorus. But when they reach the second half of the song is when it starts to build up! And the result is just inspirational.
Watch the entire performance below and tell us in the Facebook comments what you thought of this lovely choir!
And please COMMENT and SHARE!