For some time now, swing dance has been regaining its popularity. In the 1940s and early 50s, it was the most popular style of dance in the United States. As rock-and-roll rose to prominence, however, swing dancing lost some of its luster in favor of more modern dances. But there's always been a strong core group that still follows swing dancing and over the past few years there are more and more swing events around the world.
The video below was a recording from West Coast Swing "Swingtacular" in 2018. They had a fun segment, "Jack and Jill." Dancer is chosen randomly, and they have to perform in 2 songs. They are challenged to portray a graceful, seamless choreography that needs a lot of trust. And some excellent improvisations skills. Even though the bit sounds difficult, our two contestants make it look effortless.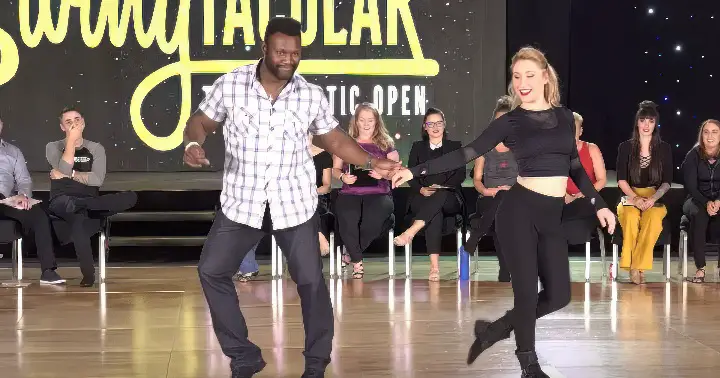 They secured the second position, the crowds' cheer justify the whole dance act. Nick King and Victoria Henk are the pair for tonight. Initially, they stretch out. The host starts the music during this moment. The team makes the best out of the songs.
Moreover, they make smooth improvises amid their dance. Nick glides over the dance floor, and Victoria is light on the feet with the 1-2 step. Their teamwork and leadership skills are truly remarkable to witness. Watch the full video below and please leave us a Facebook comment to let us know what you thought!
Don't forget to hit the SHARE BUTTON to share this video on Facebook with your friends and family.