We're used to seeing dancing contest on shows like America's Got Talent or You Think You Can Dance. But here's something you don't see every day: spunky, energetic dances from past decades that knock the judges and audience off their feet.
Granted, this routine was at the National Jitterbug Championships in 2018, so you'd expect there to be some dances from years gone by. But Chandrae Roettig-Gomez and Stephen Sayer rocked the stage with the "mashed potato," "alligator" and more.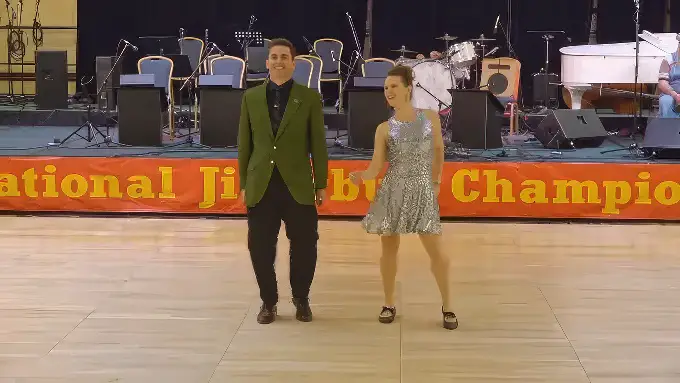 The mashed potato was first introduced in 1962 by the Chubby Checker and was popularized by the song of the same name. It was a simple dance, which involved doing a series of hops and hip–twists. The alligator, on the other hand, was a variation of the twist and was popularized by the Chubby Checker song "Let's Twist Again". This dance was similar to the mashed potato, except it involved hopping on one foot and then the other. 
This couple had so much energy and joy that you couldn't help but smile. Listen as the audience is pulled into the dance and becomes part of the routine. This is a happy, wholesome routine I hope you enjoy! Watch the video below and please leave us a Facebook comment to let us know what you thought! And tell us what you remember about these dances from yesteryear!
Don't forget to hit the SHARE BUTTON to share this video on Facebook with your friends and family.