An excellent performance takes a lot of effort. We see someone going up to the stage and giving their best shot, but we don't necessarily know how hard they've worked. Yet, they go out there and give a flawless performance. And no one knows perfect performance as better as Ryan Boz and Alexa Garrish.
Alexa and Ryan have been dance partners for years. They're highly skilled and are trained professionals in several dance styles, including hip-hop, jazz, and ballet. But one dance form they're the most amazing at is the swing. And they have won multiple competitions. This video shows them competing at the US Open Swing Dance Championship.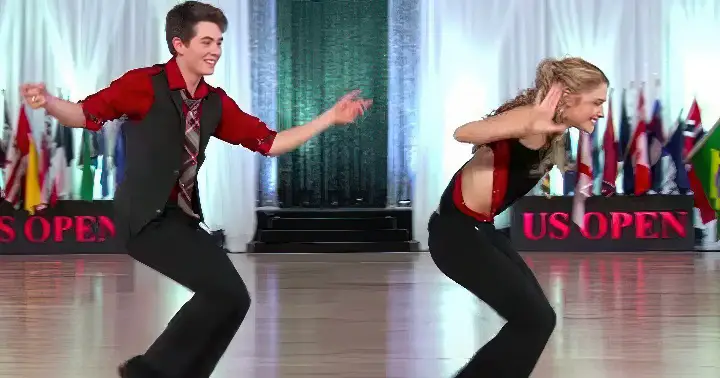 The duo is competing in one of the highest-level swing competitions in the U.S. And their performance is flawless.
The couple dance to Walk The Moon's "Shut Up and Dance." And with a lot of confidence, the couple gets up on stage, and just by the way they strike a pose, you can tell that they're about to set the stage on fire. And the moment the music starts playing, their smooth foot works, perfect pirouettes, and a fantastic routine wins the entire crowd.
WATCH the incredible performance below.
COMMENT and SHARE if you feel in love with their perfect swing routine.