People almost always perceive policemen to be serious and tough. However, these police officers came together to put on a show along with some students and from watching them, I'm inclined to say that in addition to serious and tough, these cops are pretty cool.
Members of the Saanich Police Department in Victoria, Canada were looking for some fun and refreshment. They decided to have a flash mob alongside students from Spectrum Community School as a source of bonding with them and refreshment as well. Hence, the students and the officers were more than thrilled to be performing with one another.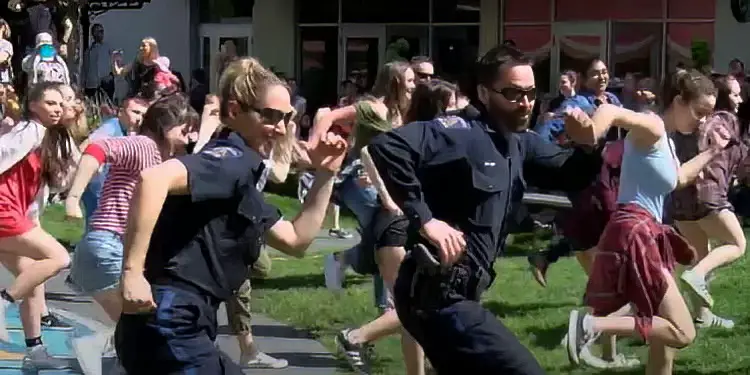 The students were very proud that officers came to practice dance with them. Likewise, the police officers were just glad that they got to bond and interact with students. Their flash mob to Uptown Funk by Bruno Mars left a lot of people surprised and thrilled. The police officers along with the students showcased their talent flawlessly.
This dance is just the perfect watch for anyone who is having a bad day. Watch the full fun video below and please leave us a Facebook comment to let us know what you thought!
Don't forget to hit the SHARE BUTTON to share this video on Facebook with your friends and family.