It's sad that some people have so much audacity to leave their dogs out on the street with no second thought. People bring dogs into their lives without realizing their responsibilities. And when they can't give enough time or become a hassle, people abandon the poor pooches. Something similar happened to Remy.
This adorable pooch was found in a small village in Romania. The entire time the team of Howl Of A Dog spent at the town, they noticed that Remy would always be on the same spot waiting for a familiar face to come. Unfortunately, that never happened. He would always come up to the team, wagging his tails and giving them the most beautiful smile.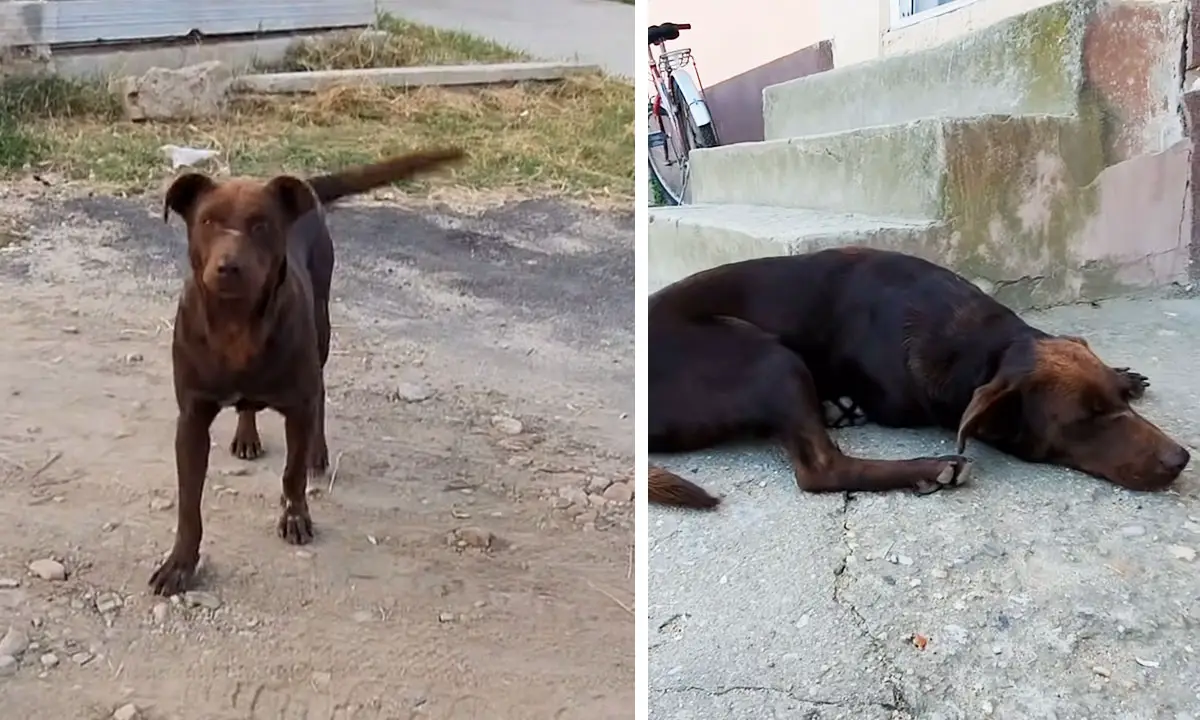 Remy had a burn on his nose. It is a Romanian superstition to burn the nose of a dog with a red-hot iron to boost their immune system and cure distemper. He slept outside of a grocery store and would be outdoors despite the weather. Remy would come to greet the Howl of a Dog team the moment he'd see their vehicle pull up.
The Howl of a Dog team was in town for a spay-neuter campaign. And they were traveling across the town to neuter every dog they find. During their stay, they tried their best to find Remy a loving home. But unfortunately, they couldn't find a single person willing to adopt. So, the team decided to bring Remy back with them and keep him in the shelter until he finds a loving home.
WATCH the heartwarming video below.
COMMENT and SHARE if you know someone that can give Remy a loving home.