Everybody loves to travel and explore new places. But we also don't want to leave the comfort of our home and luxurious living behind. But what if I told you that you can actually travel in your home itself? Sounds unbelievable right? One couple has come up with a perfect solution to this problem. They have renovated a truck to a completely road legal and off-the-grid house truck which unfolds into a fantasy castle!
They designed the whole thing themselves and I am sure you will agree with me when I say that it is a work of sheer genius. Though the truck looks small, this castle is complete with bathroom, shower, full kitchen, rooftop, bedroom, bathtub, and many more. This is one of the best tiny homes I have ever come across!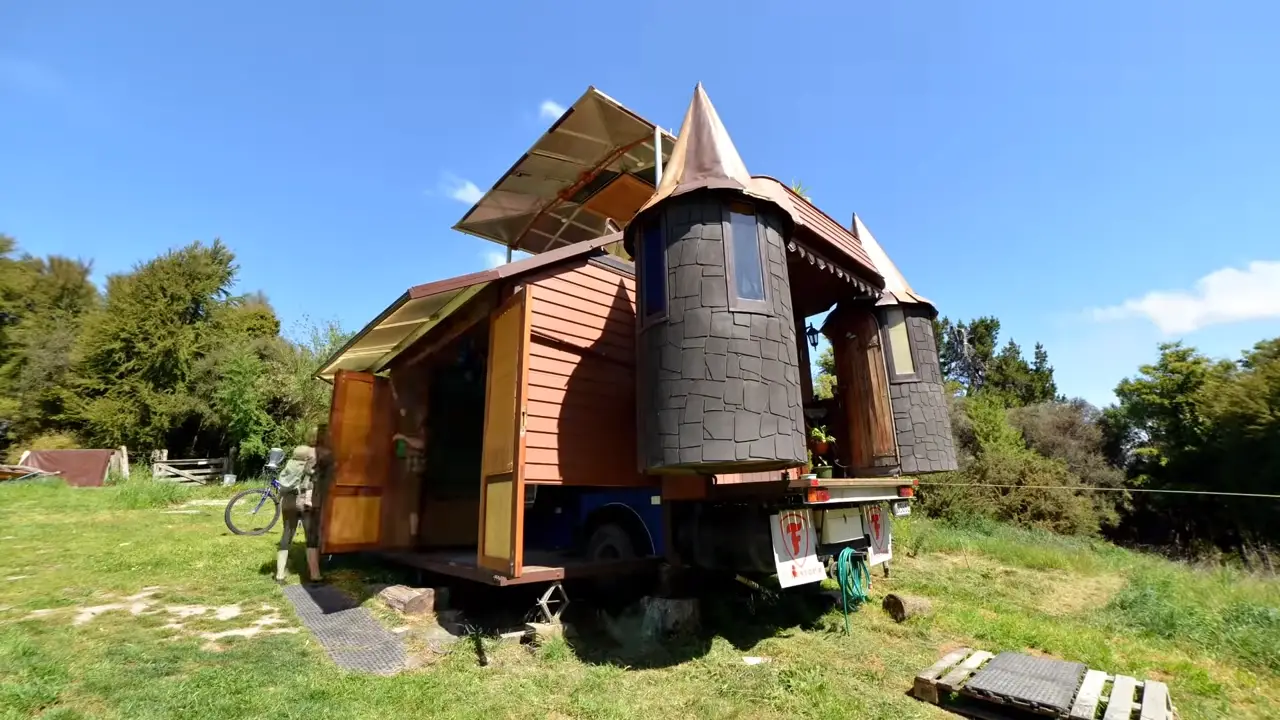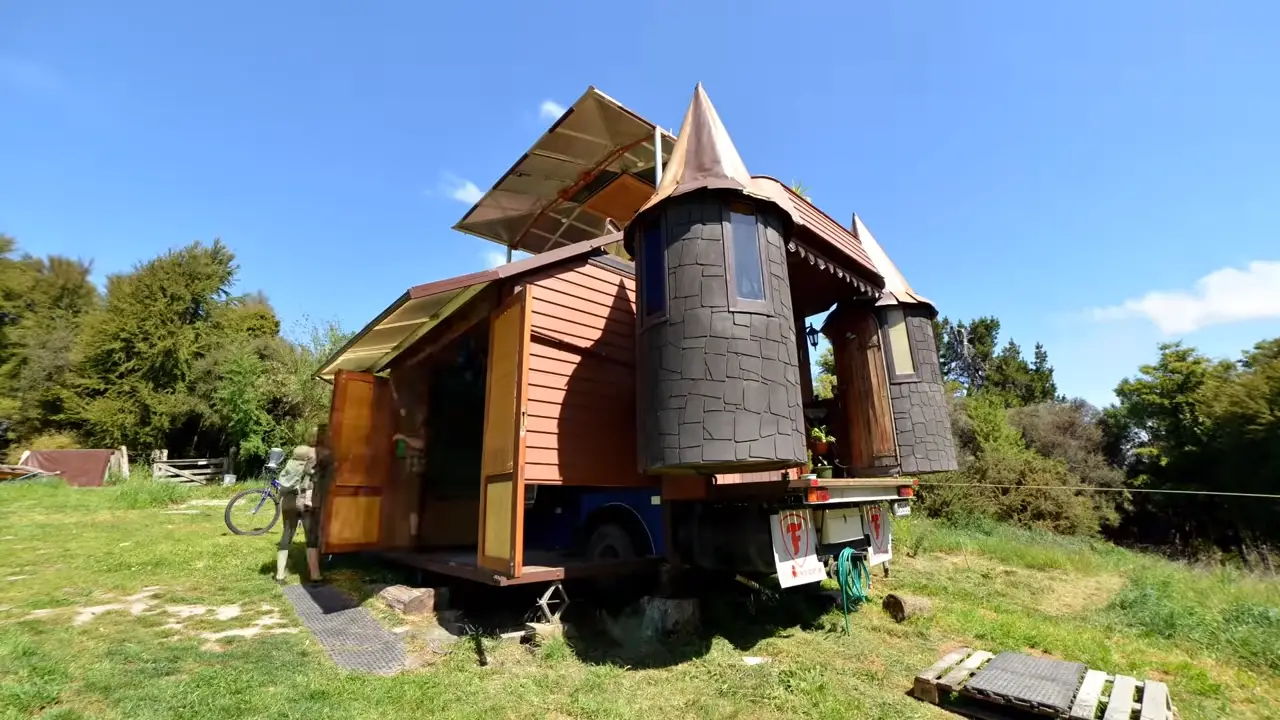 Watch this amazing house castle in the video below! Isn't it brilliant? Let us know your thoughts about it in the comments!
[ytvid id="CnHGKUh-5O4″]

Please SHARE this with your friends and families!