During a storm, four young men escorted an elderly resident back to her apartment after her scooter broke down. They were commended for their efforts.
Florida Living Independent Community Public Relations Representative Katty Castro witnessed the kind deed and took pictures of the group who bravely pushed the resident's scooter to her planned destination in Seminole County, Florida.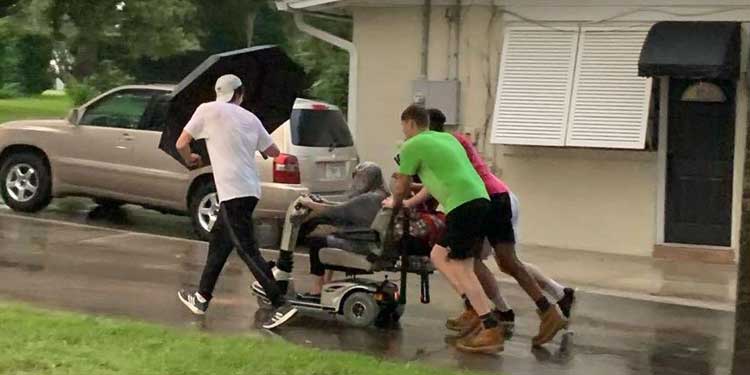 "Since this is a very quiet neighborhood I was surprised to hear a commotion, laughs, and four gentlemen pushing one of my lady residents under a heavy storm in Florida." Katty recalled, "They were pushing her up the big slope toward her residence. These heroes were so focused on helping regardless of the inclement weather and they were even covering her with an umbrella, which showed more compassion on their part."
Katty expressed her gratitude to the men, saying she had mistaken them for teenagers from the nearby high school. Her shock was short-lived when she discovered they worked for Rebounderz Adventure Parks. Watch the video here:
Please SHARE it with your friends and family.