During  Halloween,  when I was a little girl, my father used to take me and my brother on a ride around the neighborhood. We used to stop at every house and see their decorations. I used to be mesmerized by their creativity and always wondered how the hell did they do so?
Later when the world changed and the decorations started becoming even more creative and even scarier. Just look at this Ghostbuster House. To celebrate Halloween this year, the residents of this California house put together an impressive projection show that featured the likes of Ray, Egon, Peter, and Winston saving the day once more. In addition, they are slimed.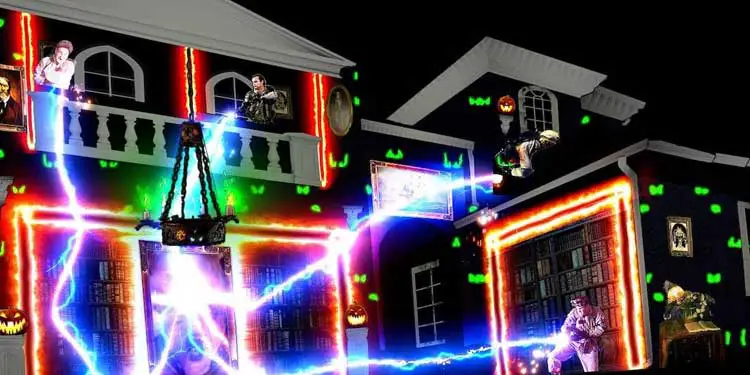 This California house put on a fantastic projection show for Halloween this year, with Ray, Egon, Peter, and Winston once again saving the day.
Instead of projecting onto a flat screen, projection mapping uses standard video projectors to turn oddly shaped objects (such as a house) into a display surface! Watch the full video here:
Please SHARE it with your friends and family. And Happy Advanced Halloween.