Karen Huff Klein used to work as a school bus driver for the Greece Central School District for more than two decades. So she has seen her fair share of naughty kids. However, there is a fine line between mischievousness and cruel intentions. And the poor widow found out about this the hard way. After she had reached the retirement age, she started working as a bus monitor instead. But she had no idea what was in store for her.
One day on the school bus, four male students verbally assaulted her, and said this of her family: "They all killed themselves because they didn't want to be near you." Karen's son had committed suicide 10 years ago and she just couldn't hold back her tears when she heard those painful words thrown at her. But it didn't end there. The teenagers filmed the whole thing and uploaded it on YouTube. The videos went viral and a young guy by the name of Max Sidorov, a Ukrainian immigrant from Toronto, Canada, discovered them.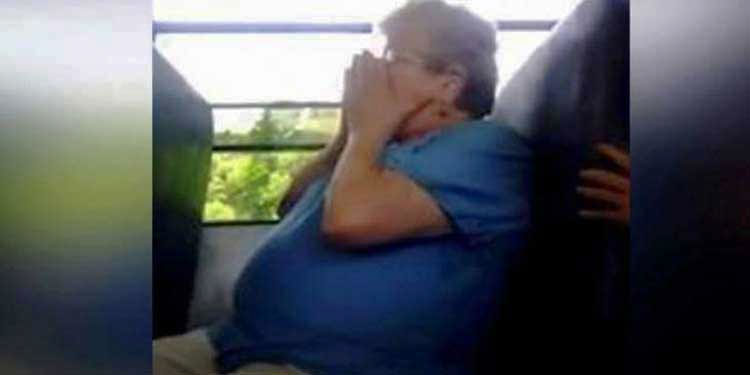 When he learned of Karen's plight, Max decided to do something for her. He had been bullied himself as a kid, and he knew exactly what she was going through. So he setup a social crowd-funding page to help raise money for Karen, because he wanted her to take a well-deserved vacation.
Max's initial goal was a $5,000, but the bullying videos made a huge impact and managed to garner $700,000 in less than a week! When Karen and Max finally met, they became instant friends. Karen donated some of the money and she even opened her own non-profit organization, the Karen Klein Anti-Bullying Foundation. Karen didn't press charges against the bullies, but they were suspended for a year and had to complete 50 hours of community service.
Watch the full video below and please leave us a Facebook comment to let us know what you thought!
Don't forget to hit the SHARE BUTTON to share this video on Facebook with your friends and family.