Having a deployed family member can be very tough. Mostly, when you are a little boy and your role model has to be away from you for a long time.
Tatum has been separated from his dad ever since he was deployed. This little boy loves his dad so much that he even has a toy cushion of his dad. Tatum loves to play with the cushion toy whenever his dad is not around. And, anyone can tell that this little one really misses his deployed dad. However, what is the best thing about his dad Michael is that he is good with surprises.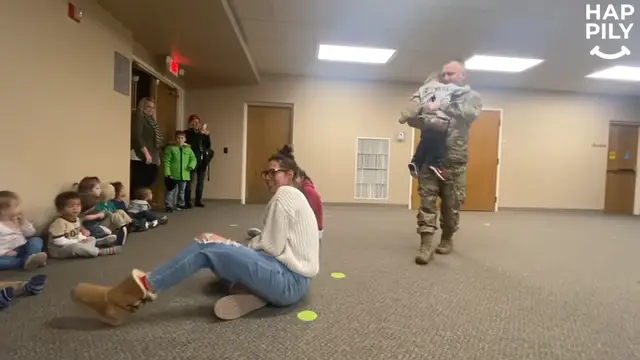 Michael was back home from deployment for a while. This is when he decided to visit little Tatum at his daycare. The little boy is shocked when his dad and he lock eyes on one another. He immediately runs to Michael for a heartwarming embrace. The internet is loving this wholesome video.
This dad and son duo deserves all the love in the world.
Watch the full video below!
Please SHARE with your friends and family!