Navigating relationships as a single parent can be tough. Moreover, everything you do impacts your children's lives as much as it affects yours. So, they must be on board with every decision you make, especially when you are about to take the next step. But for Shellie Lopes Boulanger, not only did her daughters accept the man she was going to remarry, they had a huge surprise for their wedding day!
12-year-old Angelina and 8-year-old Aubrey wanted to do something to celebrate their mother's big day. Moreover, they thought of doing a dance performance. However, their act had to be something a little different. Little sister Aubrey is living with Spinal Muscular Dystrophy, which makes her immobile. But that doesn't stop her from being part of the performance!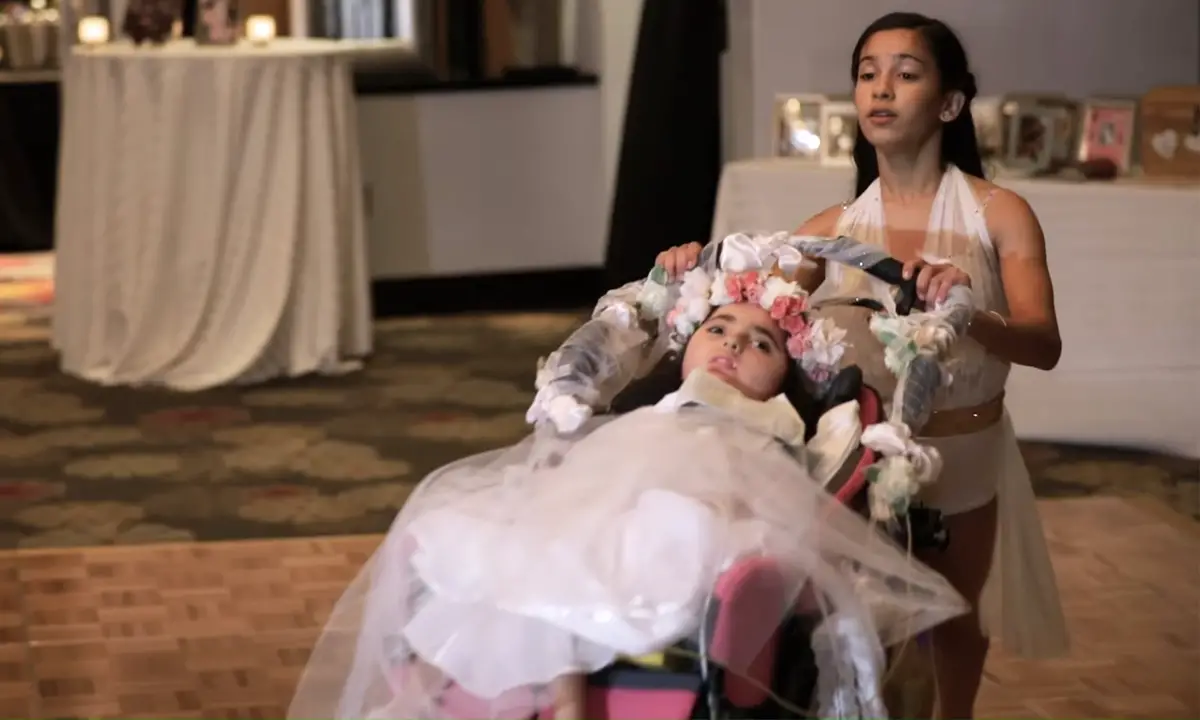 As "A Thousand Years" by Christina Perri begins to play, Angelina rolls Aubrey into the center of the room. Moreover, both sisters are wearing white, and the wheelchair is decorated with flowers in theme with the wedding. But when they dance, there is not a dry eye in the house! Angelina dances in the most graceful manner as Aubrey radiates joy all around. The duo shows all their support and love to their Mom in the most beautiful way. Watch the touching moment below:
And please COMMENT and SHARE!