Once you become a dad to a wonderful baby girl, your life is full of warm changes. You now have to dress up for tea parties, watch Disney movies on repeat, play dolls with your kids. One group of dads are now rising to fame for their adorable ballet moves.
When the eight dads decided to go for one of Swan Lake's ballet classics, they made no compromise. The team went all in, dressed in white overall, done with a pink tutu skirt. Don't forget the flower hairband.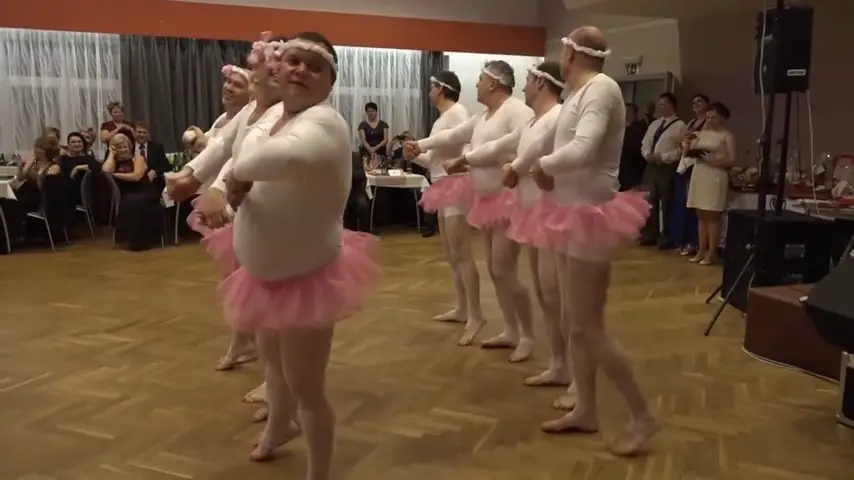 The Swan Lake is a story about a lonely swan put on a curse by an evil sorcerer. The swan spends her days crying and nights as a beautiful human being. The story depicts a fight for love and forgiveness.
It indeed wasn't easy for the dads to bring life into this story. Hence, they went full force with the recitals. The parents' rendition to Swan Lake was a sensational hit on the Internet. With just exemplary efforts, we surely can overlook the clumsy pirouette, plié, and grande jeté.
Please press play and enjoy this classic execution of being fathers.
Kindly share this fantastic video with your loved ones.