The internet has lots of videos of kids dancing. A lot of them are uploaded by parents who, frankly, are more impressed with their kid's skills than everyone else. But here's one that's worth watching not because the kids are so fantastic but just because their routine is so adorable.
This little trio is dancing to Elvis Presley's "Hound Dog," one of the most iconic songs of the 1950s. Written by Jerry Leiber and Mike Stoller, it has since become one of the most well–known and beloved songs of all time. The song tells the story of a man who's been wronged by a woman and his search for revenge. It has a catchy, upbeat melody and a memorable chorus that will always stick in your head.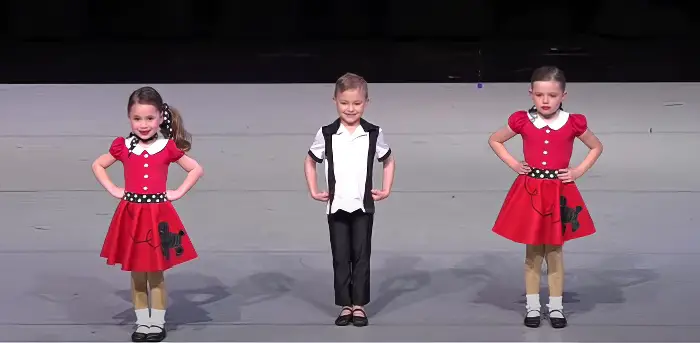 These three tots have the perfect costumes–poodle skirts for the girls, a bowling shirt for the boy–and their routine is just so adorable that I absolutely could not stop smiling while I was watching it!
This video will make your heart happy. Watch the full video below and please leave us a Facebook comment to let us know what you thought!
Don't forget to hit the SHARE BUTTON to share this video on Facebook with your friends and family.