I've posted a number of articles about little girls and their dance recitals. If you've ever been to one, you know they are generally long, a little tedious and the best you can hope for is a group that is either very good or very bad. Well here's one that's the latter and the result is hilarious.
These girls are from the Elizabeth Fraser School of Highland Dancing and while I'm not sure of their ages, they look to be about five to nine years old. They were dancing at the Massed Pipe Band Fundraiser in Nairn, Scotland, in support of Cantraybridge College near Inverness.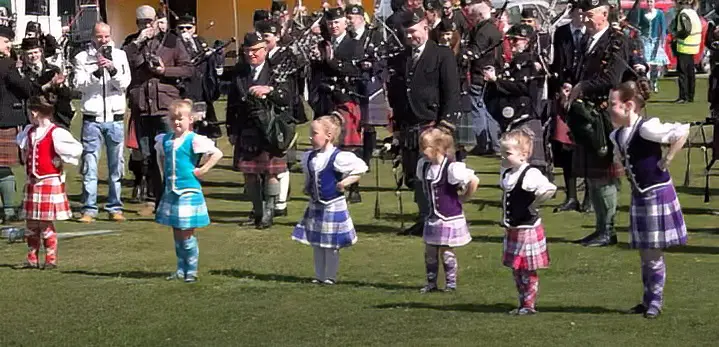 Their dance is supposed to be a "display of Pas de Basques and Highcuts". But what it looks like, unfortunately, is a dance parody! The older girls seem to know the routine and are generally in step, but the younger girls are either doing the mirror image of what they are supposed to do or they simply do their own thing.
Either way, it's pretty funny once the bagpipes start. Watch the full video below and please leave us a Facebook comment to let us know what you thought!
Don't forget to hit the SHARE BUTTON to share this video on Facebook with your friends and family.