I love watching toddlers dance in public. There's just something about their moves that is so freeing to everyone watching, it's as if they're saying, "Hey, if I can do this, you can too."
This video shows a boy who's been dubbed "Hayes, the Amazing Dancing Toddler." Since his grandmother Michele Theriault-Reynolds is the videographer, she's probably the one who gave him that nickname. But it's appropriate given his dancing skill.
Hayes is only 17 months old but he's certainly been learning and practicing his dancing skills.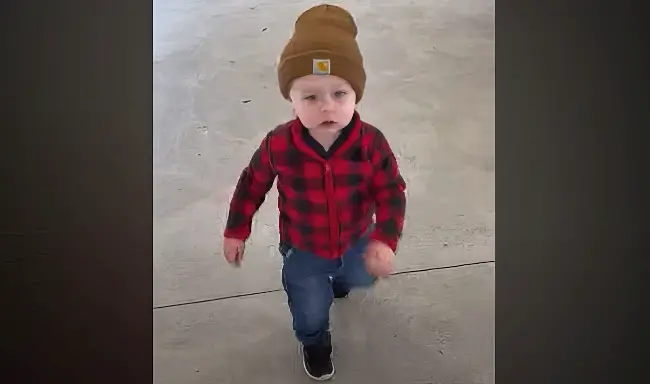 The video was taken at the Dunnville Farmers' Market in Dunnville, Ontario, Canada in April 2022. The singer is Victor Morgado, a local performer, who obviously knows how to make his dancing customers happy.
Watch the full video below and please leave us a Facebook comment to let us know what you thought!
Please SHARE with your friends and family!